Canoe Creek State Park is a 911 acre recreational area 12 miles east of Altoona in Blair County.
Canoe Lake, at 155 acres, is the focal point of recreation at the park and is open for fishing year-round.
The park was opened to the public in 1979, and was developed as part of an expansion effort in the 1970s to improve the state park system in Pennsylvania.
---
Industrial History of the Park
The area in and around Canoe Creek State Park is rich in limestone.
The limestone was quarried and used for many purposes, like providing raw materials for the iron and steel industries of Pennsylvania.
The remnants of kilns once owned by the Blair Limestone Company stand today as a reminder of this industrial past.
The kilns are located along the aptly-named Limestone Trail at Canoe Creek State Park.
You can read an in-depth article about the history of the kilns HERE.
---
The Best Things to See and Do at Canoe Creek State Park
The park is open every day of the year, sunrise to sunset, with day use areas closing at dusk.
---
Swimming at Canoe Creek State Park
The sand beach is open from late May to September, 8:00 A.M. until sunset, unless otherwise posted.
There's also a playground and beach volleyball courts adjacent to the swimming area.
---
Hiking at Canoe Creek State Park
Canoe Creek State Park features 12 miles of hiking trails, providing opportunities to explore forests, fields, wetlands, historic sites, and the lakeshore.
Sugarloaf Trail
Winding around Sugarloaf Hill, this trail provides scenic lake views, as well as a hike through the woods.
Sugarloaf Trail is marked with yellow blazes and is 0.7 miles long.
Marsh Trail
Marsh Trail provides a scenic boardwalk hike along the lakefront.
Marsh Trail is marked with white blazes, and features benches and an observation blind for wildlife viewing.
This 0.4 mile loop hike is one of the easiest hikes at Canoe Creek State Park.
Limestone Trail
Limestone Trail follows the old railroad grade to the Blair Limestone Company kilns and the banks of Mary Ann's Creek.
This 1.2 mile trail is marked by red blazes, and is one of my favorite trails at Canoe Creek State Park.
---
Picnicking at Canoe Creek State Park
There are many picnic tables and charcoal grills on both the east and west sides of the Canoe Lake.
Three large picnic pavilions, each accommodating up to 90 people, are available for rent.
---
Boating at Canoe Creek State Park
Canoe Lake has modern boat launching areas on both sides of the lake.
The only motorized boats permitted on Canoe Lake are electrically powered.
---
Fishing at Canoe Creek State Park
Canoe Lake is stocked with warm-water game fish by the Pennsylvania Fish and Boat Commission.
---
Directions to Canoe Creek State Park
The park office is located at 205 Canoe Creek Road, Hollidaysburg, PA 16648.
If navigating by GPS, use coordinates 40.480369, -78.291212 for the park office.
---
Nearby Attractions
Chimney Rocks Park near Hollidaysburg is home to 3 impressive scenic overlooks in a beautiful borough park setting.
---
The Altoona Railroaders Memorial Museum in Blair County celebrates the lives of both railroad workers and railroading communities in central Pennsylvania.
---
A must-see for any railfan, the Horseshoe Curve was once regarded as one of the "engineering wonders of the world"!
---
Antique Depot and Flea Market in nearby Duncansville is home to nearly 200 different vendors, and you'll find a huge variety of antiques, collectibles, and unique objects here.
---
Tytoona Cave is part of a 6.8 acre Nature Preserve between the cities of Tyrone and Altoona in Blair County.
According to the National Speleological Society, "The first 1,000 feet of the cave are easily accessible by novices and is an excellent location to educate visitors about the cave's geology and hydrology".
---
Did you enjoy this article?
If so, be sure to like and follow PA Bucket List on Facebook, Instagram, and/or Pinterest to learn more about the best things to see and do in Pennsylvania!
Click on any of the icons below to get connected to PA Bucket List on social media.
---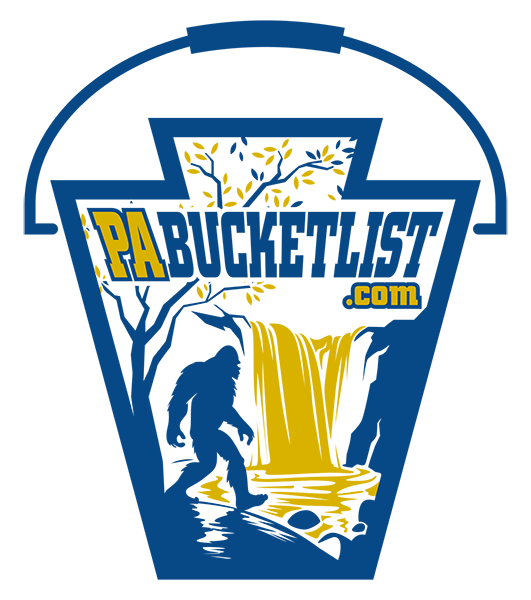 Pennsylvania's Best Travel Blog!