Factory Covered Bridge is one of five existing historical covered bridges in Union County, Pennsylvania.
Factory Covered Bridge FAQs
How do I find Factory Covered Bridge?
Factory Covered Bridge is located along Gray Hill Road in Union County, just 2 miles west of the Interstate 80 / Route 15 interchange.
Use GPS coordinates 41.07365, -76.90292 to navigate to Factory Covered Bridge.

When was Factory Covered Bridge built?
It was originally built in 1880, and has been refurbished several times since.

What body of water does Factory Covered Bridge span?
White Deer Creek, a tributary of the nearby West Branch of the Susquehanna River.
Why is it called Factory Covered Bridge?
It was named for a former woolen mill that stood nearby, but which has since burned down.

What type of trusses were used to construct Factory Covered Bridge?
A combination of Kingpost and Queen Post trusses.

Can I drive through Factory Covered Bridge?
Yes – it is still open to vehicular traffic.

What are the dimensions of Factory Covered Bridge?
Factory Covered Bridge is 60 feet long and 16 feet wide.

---
Nearby Attractions
The Hassenplug Covered Bridge in Mifflinburg is the oldest existing covered bridge in Pennsylvania, and believed to be the second-oldest covered bridge in the United States!
---
Like the nearby Hassenplug Covered Bridge, Hayes Covered Bridge spans Buffalo Creek, just west of Mifflinburg.
---
The Millmont Covered Bridge has the distinction of being the longest covered bridge in Union County, Pennsylvania.
---
The Abandoned Alvira Munitions Bunkers are located on State Game Lands 252 in Union County, the former site of a munitions factory and explosives depot during WWII.
---
RB Winter State Park is a nearby 695 acre recreational area located in western Union County.
---
Did you enjoy this article?
If so, be sure to like and follow PA Bucket List on Facebook, Instagram, and/or Pinterest to stay up-to-date on my latest write-ups about the best things to see and do in Pennsylvania!
Click on any of the icons below to get connected to PA Bucket List on social media!
---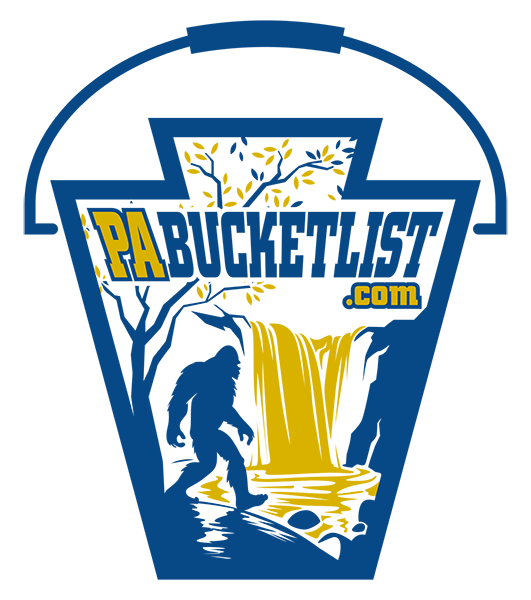 Pennsylvania's Best Travel Blog!