Friendship Hill National Historic Site preserves the western PA home and estate of Albert Gallatin, often described as "America's Swiss Founding Father".
Gallatin was born in Geneva, Switzerland in 1761, emigrated to America in 1780, and purchased 400 acres in western PA in 1786, where he built the home he dubbed Friendship Hill.
Gallatin's record of public service to his adopted country spanned nearly seven decades, including terms as both U.S. Senator and U.S. Representative from Pennsylvania, Ambassador to both England and France, and United States Secretary of the Treasury for 13 years.
Gallatin was also involved in several business ventures in western PA, including the first glass factory west of the Allegheny Mountains.
The Friendship Hill National Historic Site preserves not only the home and estate of Albert Gallatin, but many artifacts from his long and distinguished life.
---
Touring the Home
Albert Gallatin owned Friendship Hill for more than 40 years, and the home underwent many additions and renovations over those years.
The inside of the home is not overly ornate by any means, perhaps owing to the fiscal frugalness Gallatin was so well known for.
Nevertheless, Friendship Hill would still have been one of the nicer homes in western PA in the late 1700s, when most residents were simple farmers and frontiers people.
As you would expect in a home from this time period, there are lots of fireplaces.
The furnishings are simple but functionally elegant.
As you make your way through the home, informational signage gives you an overview of what you're looking at and when it was built.
The stone kitchen was built in 1824, one of the last renovations during Gallatin's ownership of the home (he sold it in 1832).
You'll see displays of personal items as well, like this fine china.
And exhibits featuring different roles Gallatin played during his career of public service.
---
Exploring the Grounds at Friendship Hill
Friendship Hill was built on the highest point on Gallatin's property, so not unexpectedly there are some beautiful views around the home.
The back of the house overlooks the Monongahela River.
Although the river views are partially obstructed by trees, it's still a lovely spot to spend a few minutes.
A short walk from the home is the unmarked grave of Gallatin's first wife, Sophia.
Sadly, she passed away at Friendship Hill a mere 5 months after she and Albert were wed.
The entire historic site covers nearly 675 acres, and there are more than 10 miles of hiking trails through forests and meadows to explore.
---
Hours and Directions
The Gallatin House at Friendship Hill is open daily from 9 am – 5 pm May through September; it is open Saturdays and Sundays only October through April.
The park's grounds and trails are open daily from sunrise to sunset, year-round.
For navigation purposes, the address for the Friendship Hill National Historic Site is 223 New Geneva Road, Point Marion, PA 15474.
Please check the park's OFFICIAL WEBSITE before visiting, to check on any potential closures or changes to admissions policies.
Whether you're a history buff, or simply enjoy the architectural beauty of old homes, the Friendship Hill National Historic Site is a wonderfully-preserved piece of American history and a fitting tribute to the legacy of Albert Gallatin.
---
Nearby Attractions
Fort Necessity in Fayette County is the site of the first battle in what would become known in North America as the French and Indian War (and known elsewhere as the Seven Years War), a global struggle for empire between the two superpowers of that time, France and England.
The Fort Necessity National Battlefield and three related, nearby properties managed by the National Park Service each tell an important part of the story of the French and Indian War and the years that followed.
---
Fallingwater, perhaps famed architect Frank Lloyd Wright's most-recognized masterpiece, is one of the most popular tourist attractions in Fayette County.
In 1991, an American Institute of Architects poll voted it "the best all-time work of American architecture", and you really MUST make time to visit Fallingwater when visiting Fayette County.
---
Laurel Caverns is billed as "Pennsylvania's Largest Cave", and is a great way to spend an hour or two BENEATH Fayette County!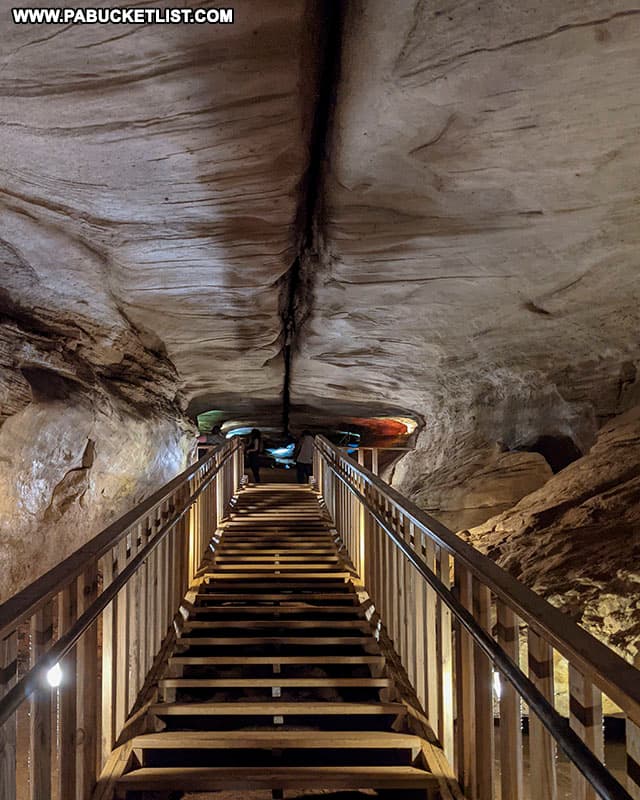 ---
Kentuck Knob in Fayette County is a Frank Lloyd Wright-designed home built in 1954 for Isaac and Bernardine Hagan, founders of the Hagan Ice Cream company in nearby Uniontown, PA.
---
20 of the Best Things to Do at Ohiopyle State Park is your guide to the best trails, vistas, and waterfalls at this 20,500 acre park in Fayette County.
---
Did you enjoy this article?
If so, be sure to like and follow PA Bucket List on Facebook, Instagram, and/or Pinterest to stay up-to-date on my latest write-ups about the best things to see and do in Pennsylvania!
Click on any of the icons below to get connected to PA Bucket List on social media.
---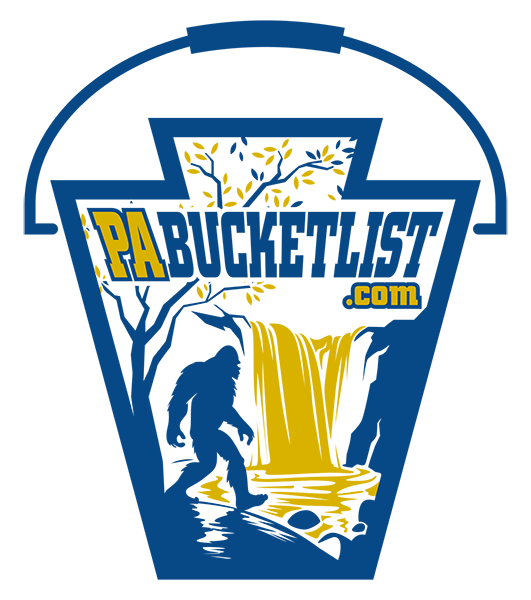 Pennsylvania's Best Travel Blog!