Laurel Caverns is billed as "Pennsylvania's Largest Cave", and is a great way to spend an hour or two BENEATH the Laurel Highlands!
First discovered by Native Americans thousands of years ago, Laurel Caverns has been a popular "show cave" for many decades now.
---
How to Find Laurel Caverns
Laurel Caverns is located just off of Route 40 (the original National Road for you history buffs) in Fayette County, approximately 50 miles southeast of Pittsburgh.
The entrance along Skyline Drive is well marked and easy to find.
Stay alert for wildlife as you drive along Skyline Drive!
If navigating by GPS, use 1065 Skyline Drive, Farmington, PA 15437 as the address – this will take you to the Visitors Center parking lot.
---
Exploring Laurel Caverns
The tour of Laurel Caverns takes approximately an hour.
The passageways are well-lit, narrow in some places, but certainly easily navigated if you are in average physical condition.
Laurel Caverns is a sandstone cave (possibly the largest in the world), and therefore you won't see any stalactites here, as you would in a limestone cave.
Instead, the rock formations are the main attraction.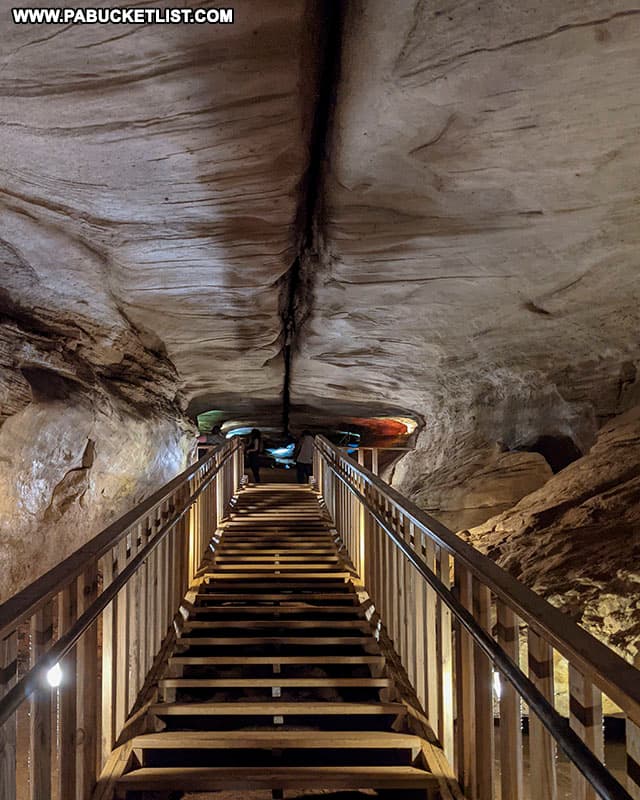 Calico Falls is an beautiful underground waterfall along the cavern tour, and this was probably the highlight of the tour for me.
As this is a "show cave" there are lots of colorful lights throughout Laurel Caverns, which cast interesting reflections off the walls.
Hours and Admission Prices
Laurel Caverns is open May 1 through October 31, and you can check on current admission prices and practices at their official website.
And as if you need to ask – of course there's a gift shop!
---
Looking for a place to call home when visiting Laurel Caverns?
Discover Ohiopyle offers an array of rustic cottages and cabins, luxurious honeymoon spots and retreats, hotels, campgrounds, and even more unique options, like tree houses!
If you're looking for an Ohiopyle lodging experience like no other, look no further than Discover Ohiopyle.
---
Related Attractions
Coral Caverns is home to the remains of a 420 million year old coral reef that formed off the coast of modern-day Virginia and migrated (via plate tectonics and continental drift) to Bedford County over the eons.
---
Lincoln Caverns gives visitors the opportunity to explore an incredibly beautiful world far below the surface of Huntingdon County!
---
Tytoona Cave in Blair County is owned by the National Speleological Society and is maintained as a "natural cave", with no lights or staircases.
---
Woodward Cave in Centre County contains 5 large rooms, hundreds of yards of tunnels and passageways, and the largest stalagmite in Pennsylvania!
---
Penn's Cave in Centre County offers the only cavern tour in the United States that is conducted completely by boat!
---
Lost River Caverns near Allentown gets its name from an entirely underground river system that passes through the cave.
---
Indian Echo Caverns is a beautiful "show cave" located 3 miles west of Hershey in Dauphin County.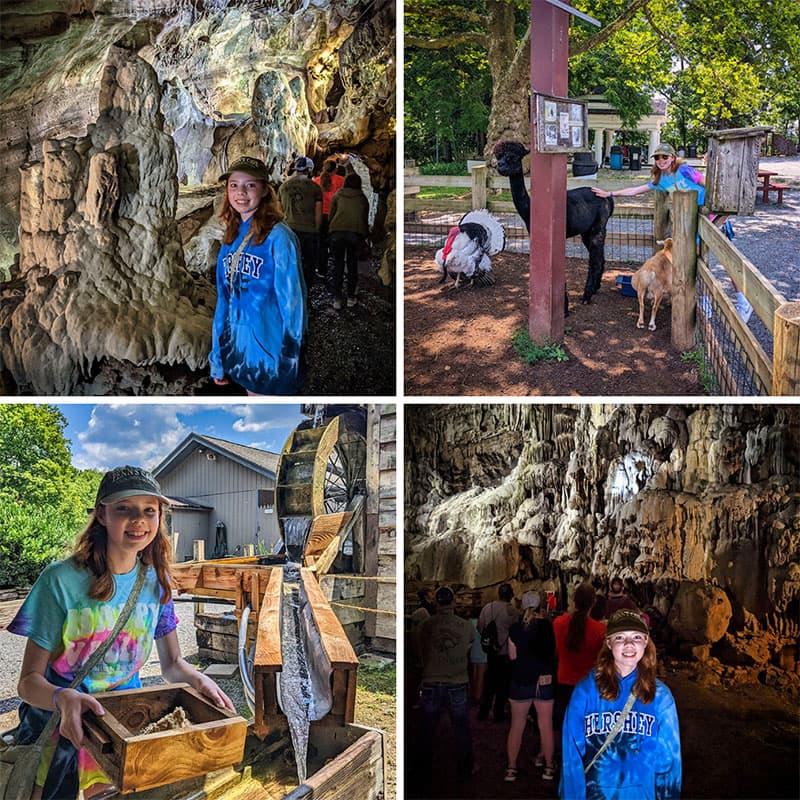 ---
Crystal Cave in Berks County was the first "show cave" to open in Pennsylvania, with official tours beginning shortly after it was discovered in 1871!
---
Nearby Attractions
Fort Necessity National Battlefield and Museum is located just 10 minutes east of Laurel Caverns, along Route 40.
---
Fallingwater, designed by Frank Lloyd Wright and known as "the best all-time work of American architecture", is located nearby as well.
---
Kentuck Knob in Fayette County is a another Frank Lloyd Wright-designed home built in 1954 for Isaac and Bernardine Hagan, founders of the Hagan Ice Cream company in nearby Uniontown, PA.
---
Friendship Hill National Historic Site preserves the western PA home and estate of Albert Gallatin, often described as "America's Swiss Founding Father".
---
The Jumonville Cross in Fayette County is the tallest cross in Pennsylvania!
---
10 Must-See Waterfalls at Ohiopyle State Park is your guide to Fayette County's biggest and best falls.
---
The 10 Best Hiking Trails at Ohiopyle State Park is your insider's guide to the best hiking in Fayette County.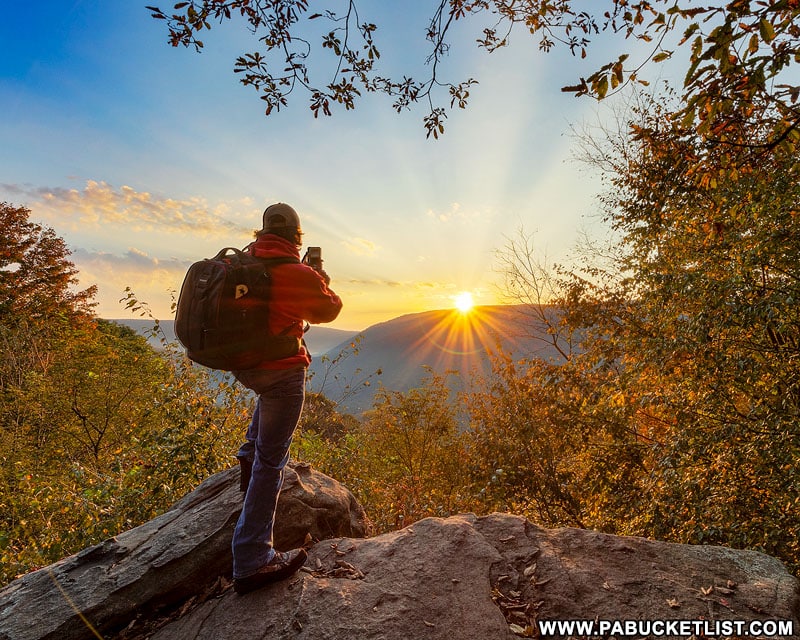 ---
The nearby haunted Quaker Church in Fayette County was added to the National Register of Historic Places in 1997.
---
Did you enjoy this article?
If so, be sure to like and follow PA Bucket List on Facebook, Instagram, and/or Pinterest to stay up-to-date on my latest write-ups about the best things to see and do in Pennsylvania!
Click on any of the icons below to get connected to PA Bucket List on social media.
---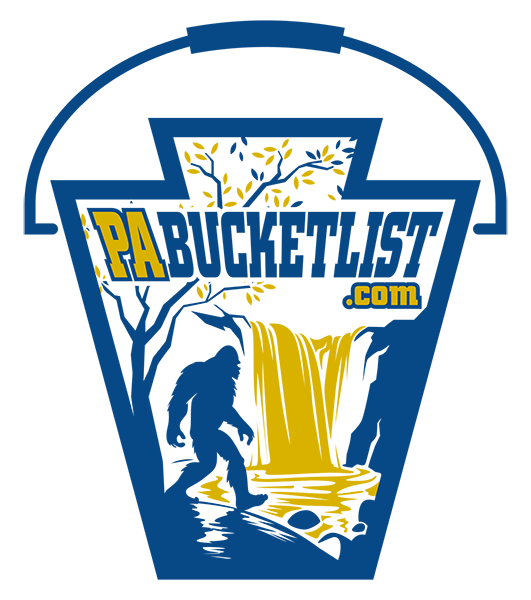 Pennsylvania's Best Travel Blog!