Woodward Cave in Centre County contains 5 large rooms, hundreds of yards of tunnels and passageways, and the largest stalagmite in Pennsylvania!
Operated as a "show cave" since 1926, Woodward Cave was known to the early European settlers in this region as Red Panther Cave.
Red Panther was the son of the local Seneca chief, and legend has it that the chief's son was struck and killed by lightning after cutting down a sacred beech tree nearby.
Red Panther was said to have been buried in the cave, thus the original name and the totem poles that pay tribute to the local Seneca legend.
---
The Woodward Cave Visitor Center
Tours of Woodward Cave begin at the Visitor Center, directly opposite the cave entrance.
In addition to serving as the ticket office, you'll find historic memorabilia related to the cave on display here as well.
One of the more interesting artifacts is a ball and chain recovered from the cave, from a time when Woodward Cave was used by early European settlers as a jail!
You'll also find souvenirs and snacks available for purchase in the Visitor Center.
---
Touring Woodward Cave
You'll begin your tour by passing through a bat-friendly gate – Woodward Cave is the third largest hibernating site for bats in Pennsylvania!
Tours of Woodward Cave last about 50 minutes, as you wind your way through the cave's main passages and into five large rooms.
Along the way, your tour guide will point out and describe the cave's many geologic features.
If you're a veteran of exploring other caves, you'll hear some familiar terms like cave bacon, cave ribbon, and flowstone.
The feature that impressed me the most on my tour of Woodward Cave was the "Tower of Babel", a 14 foot-tall stalagmite that ranks as the tallest stalagmite in Pennsylvania.
From any angle this is a beautiful, almost other-worldly geologic feature.
If you're new to touring caves, Woodward Cave would be a great one to start with, as the passageways and rooms are very spacious, relative to other caves in Pennsylvania.
All in all, touring Woodward Cave was a great experience for me – a knowledgeable guide, beautiful cave formations to see, and easy to navigate.
---
Directions to Woodward Cave
Woodward Cave is located at 148 Woodward Cave Drive, Woodward, PA 16882, just off of Route 45 in eastern Centre County.
If navigating by GPS coordinates, use 40.888179, -77.387358 to reach the parking area next to the Visitor Center.
---
Hours and Admission Prices
The prices shown below are current as of June, 2022.
Woodward Cave is open every day May 28 through August 21 from 10 am until 4 pm (last tour at 4 pm), and on Saturdays and Sundays only from August 22 to October 9 – please check their OFFICIAL WEBSITE for any restriction/closures BEFORE making the trip!
---
Related Attractions
Penn's Cave in Centre County offers the only cavern tour in the United States that is conducted completely by boat!
---
Lincoln Caverns gives visitors the opportunity to explore an incredibly beautiful world far below the surface of neighboring Huntingdon County!
---
Coral Caverns in Bedford County is home to a 420-million year old fossilized coral reef!
---
Laurel Caverns is billed as "Pennsylvania's Largest Cave", and is a great way to spend an hour or two BENEATH the Laurel Highlands!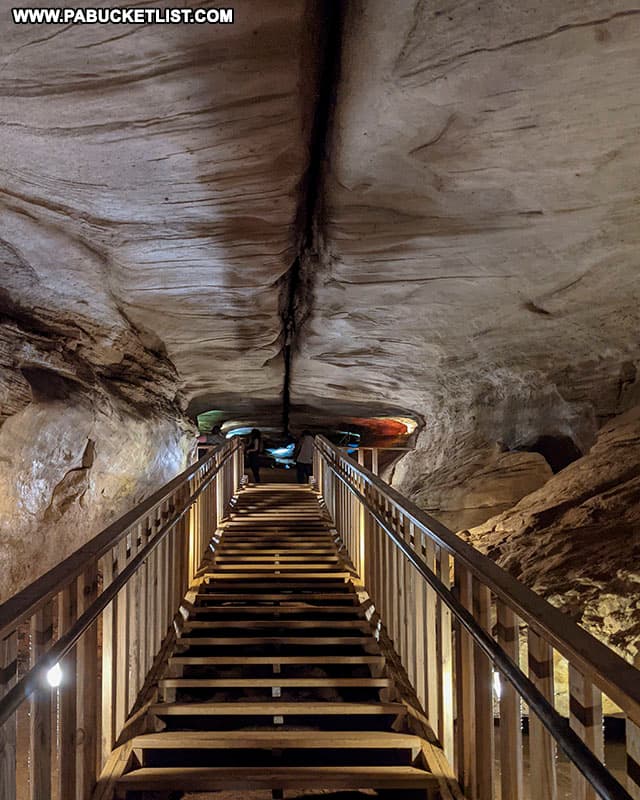 ---
Crystal Cave in Berks County was the first "show cave" to open in Pennsylvania, with official tours beginning shortly after it was discovered in 1871!
---
Indian Echo Caverns is a beautiful "show cave" located 3 miles west of Hershey in Dauphin County.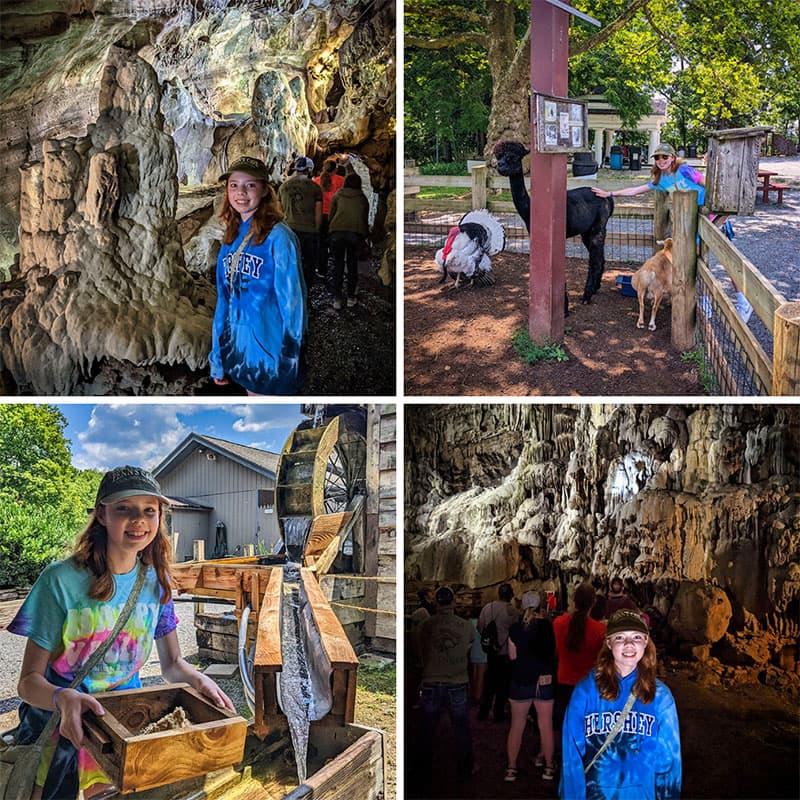 ---
Lost River Caverns near Allentown gets its name from an entirely underground river system that passes through the cave.
---
Tytoona Cave in Blair County is owned by the National Speleological Society, and is maintained as a "natural cave".
---
Did you enjoy this article?
If so, be sure to like and follow PA Bucket List on Facebook, Instagram, and/or Pinterest to learn more about the best things to see and do in Pennsylvania!
Click on any of the icons below to get connected to PA Bucket List on social media.
---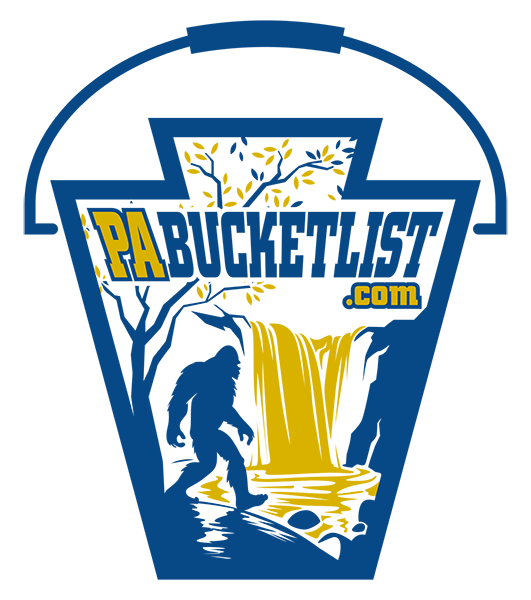 Pennsylvania's Best Travel Blog!