Crystal Cave in Berks County was the first "show cave" to open in Pennsylvania, with official tours beginning shortly after it was discovered in 1871!
A historic inn just down the hill from the cave entrance once housed visitors to Crystal Cave; today it serves as both the ticketing office and souvenir shop.
Early visitors to Crystal Cave were often shuttled there by a stagecoach that picked them up at a nearby train depot.
Today you can see that stagecoach as well as other Crystal Cave memorabilia at the free museum located on the property.
The first Crystal Cave guide books were printed and sold as souvenirs in 1873 – you can see one of them at the museum as well.
Now, of course, you can choose from thousands of souvenirs in the gift shop!
---
Touring Crystal Cave in Berks County
Crystal Cave is open every day for tours between March 1 and November 30 (closed Dec-Feb).
The tours begin with a short film that gives an overview of the cave's history and the process of cave formation.
Crystal Cave measures 500 feet in length from the main entrance to the furthest point in the back of the cave.
At the deepest point on the tour, you'll be approximately 125 feet beneath the surface of the Earth!
Along the way you'll encounter cave formations that are, in some cases, hundreds of millions of years old.
These formations can take 1000 years to grow 1 inch.
"Soda straws" are a unique type of stalactite formation you'll encounter that are thin, tubular, and very fragile.
The highest point in the cave is 65 feet below the Earth's surface, in an area that is called "Lookout Point" because it offers a view of two-thirds of the cave.
Tours exit the cave through a stone façade built in 1935.
---
Other Attractions at Crystal Cave
In addition to the cave tour, there are a handful of other activities and attractions here to see/do.
Naturally there is gem mining, in a sluice located near the ice cream parlor.
Crystal Cave is also home to an 18-hole mini golf course.
Being that the cave is situated in the heart of PA Dutch Country, a kitschy horse/buggy photo-op is available near the historic inn.
As is this totem pole, an homage to the first residents of the area.
Crystal Cave is located just west of Allentown and just north of Reading – check out their OFFICAL WEBSITE for the most up-to-date hours and ticket prices.
---
Related Attractions
Lost River Caverns near Allentown gets its name from an entirely underground river system that passes through the cave.
---
Indian Echo Caverns is a beautiful "show cave" located 3 miles west of Hershey in Dauphin County.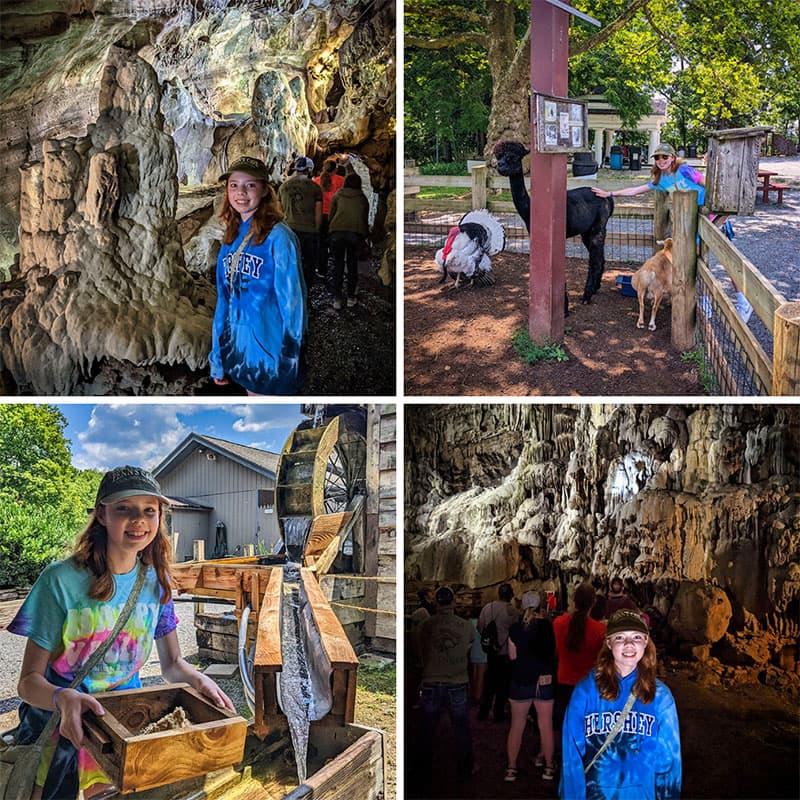 ---
Woodward Cave in Centre County contains 5 large rooms, hundreds of yards of tunnels and passageways, and the largest stalagmite in Pennsylvania!
---
Penn's Cave in Centre County offers the only cavern tour in the United States that is conducted completely by boat!
---
Lincoln Caverns gives visitors the opportunity to explore an incredibly beautiful world far below the surface of Huntingdon County!
---
Coral Caverns in Bedford County is home to a 420-million year old fossilized coral reef!
---
Laurel Caverns is billed as "Pennsylvania's Largest Cave", and is a great way to spend an hour or two BENEATH Fayette County.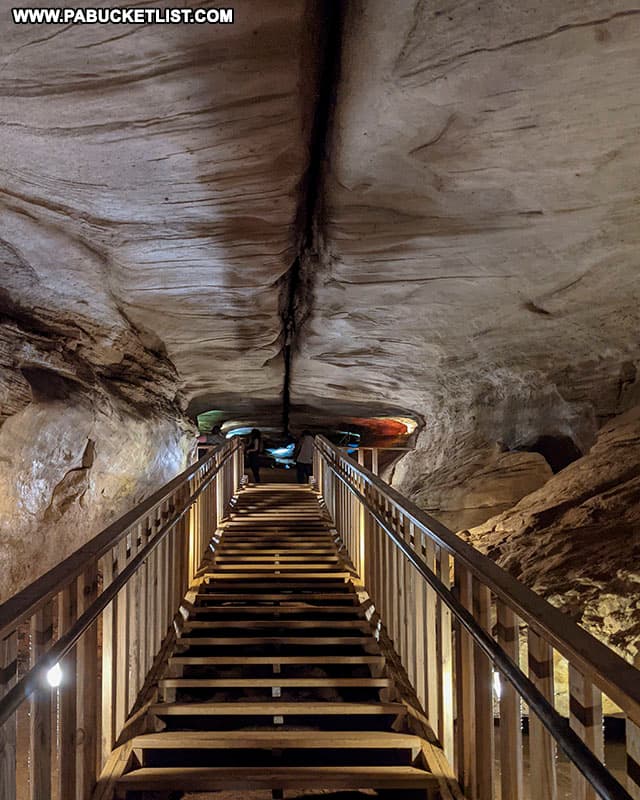 ---
Did you enjoy this article?
If so, be sure to like and follow PA Bucket List on Facebook, Instagram, and/or Pinterest to learn more about the best things to see and do in Pennsylvania!
Click on any of the icons below to get connected to PA Bucket List on social media.
---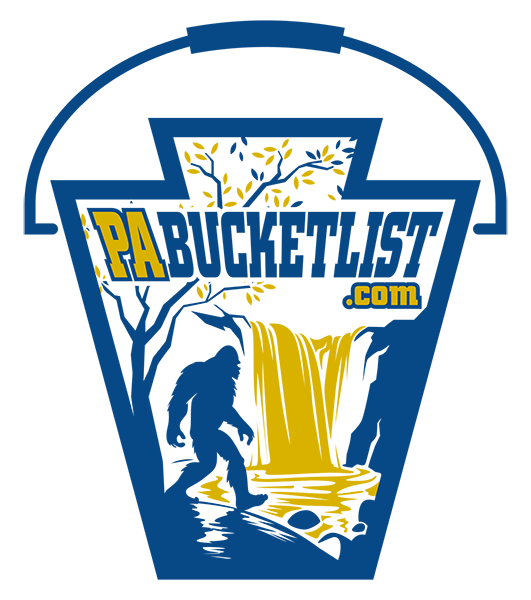 Pennsylvania's Best Travel Blog!