Laurel Mountain State Park is a 493-acre ski resort in Westmoreland County, donated to the state in 1964 by Richard K. Mellon.
Started in 1939 as a private facility by Mellon and other wealthy Pittsburgh industrialists, it was opened to the public following World War II and became popularly known as the "Ski Capital of Pennsylvania."
While the park land is owned by the state, the skiing assets are owned and operated Vail Resorts, who in 2021 purchased nearby Seven Springs Mountain Resort, Hidden Valley Resort, and the Laurel Mountain Ski Area for $118 million.
---
Directions to Laurel Mountain State Park Ski Area
Laurel Mountain State Park is located roughly 11 miles east of Ligonier, or 7 miles west of Jennerstown if you're approaching from Somerset County.
In either event, turn off of Route 30 onto Laurel Summit Road and proceed two miles to the entrance to Laurel Mountain State Park (which will be on your right).
If navigating by GPS, use coordinates 40.163773, -79.165718 for the main parking area next to Laurel Lodge at the park.
---
Skiing at Laurel Mountain State Park
Laurel Mountain boast the highest vertical drop on the Laurel Ridge in Pennsylvania at 761 feet.
Laurel Mountain State Park ski area is also famous for its double diamond Lower Wildcat Slope, the steepest in Pennsylvania at an average near 60% slope! 
Of course there are slopes and trails for skiers and snowboarders of all levels.
In all, Laurel Mountain has 20 slopes and trails and a quad chairlift.
---
Laurel Lodge at Laurel Mountain State Park
Laurel Lodge is a cozy place to eat and enjoy fantastic views of the ski slopes.
Inside there is ample room to get warm and enjoy a bite to eat.
The Laurel House Cafe menu includes burgers, fries, soup, chicken tenders, and pizza.
You can also rent Rossignol skis for both adults and children and Burton snowboards at the Laurel Lodge.
---
Final Thoughts
High atop Laurel Ridge, at close to 3,000 feet in elevation, Laurel Mountain State Park is situated in one of the prettiest winter areas in PA!
If you're a skier or snowboarder looking for a beautiful getaway in western PA, put Laurel Mountain State Park Ski Area on your PA Bucket List!
---
Nearby Attractions
Linn Run State Park is a 612 acre park in Westmoreland County, popular with hikers, campers, and picnickers.
---
Wolf Rocks Overlook in the Forbes State Forest is an outstanding scenic vista overlooking Linn Run State Park.
---
Beam Rocks Overlook in the Forbes State Forest offers a fantastic 180° eastern view from high above the treetops and the Laurel Highlands Hiking Trail below.
---
Spruce Flats Bog is one of the most unique ecosystems in all of Pennsylvania – a high altitude bog featuring plants and trees found nowhere else in the state.
---
Mill Creek Falls is a picturesque, cascading waterfall on an idyllic mountain stream in Westmoreland County.
---
Fort Ligonier in Westmoreland County is a historically accurate reproduction of a British fort originally constructed in 1758 during what would become known as the French and Indian War.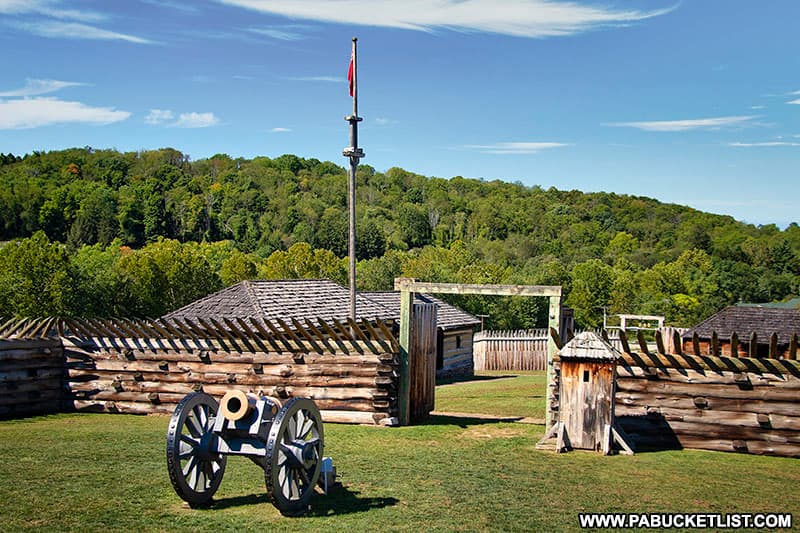 ---
Did you enjoy this article?
If so, be sure to like and follow PA Bucket List on Facebook, Instagram, and/or Pinterest to stay up-to-date on my latest write-ups about the best things to see and do in Pennsylvania!
Click on any of the icons below to get connected to PA Bucket List on social media.
---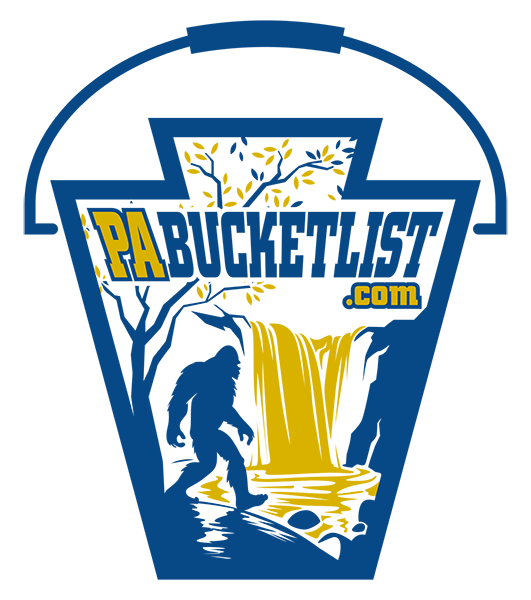 Pennsylvania's Best Travel Blog!