Robinson Falls, on the outskirts of Connellsville in Fayette County, bears an uncanny resemblance to its much more famous nearby neighbor Cucumber Falls.
But unlike Cucumber Falls at Ohiopyle State Park, Robinson Falls sees much less traffic and is less well-known in general.
So here are some facts and figures to help you find and enjoy Robinson Falls in Fayette County.
---
Robinson Falls FAQs
Where exactly is Robinson Falls located?
Robinson Falls is located on the western edge of Connellsville, near the intersection of Independence Avenue and Falls Avenue. The falls are just a few yards from the roadside.

Can I navigate to Robinson Falls by GPS?
Yes – use GPS coordinates 40.01774, -79.61051 to guide you to the parking area near the aforementioned intersection.

What body of water does Robinson Falls lie on?
Opossum Run.

How did Robinson Falls get its name?
It was named after James Robinson, who operated a mill and distillery near the falls in the early 1800s.

What is George Washington's connection to Robinson Falls?
As part of General Braddock's British Regiment during the French and Indian War, Washington and his fellow soldiers are believed to have camped here for a time.

How tall is Robinson Falls?
Approximately 20 feet tall.

Is Robinson Falls on public or private land?
It is on private but unposted land. Please treat the falls with respect when you visit (don't litter!) or it may indeed become a posted property.

---
Nearby Attractions
East Park Falls is also located in Connellsville, along Connell Run in a beautiful downtown park setting.
---
Hippie Shower Falls is located 2.75 miles outside of Connellsville, along the Great Allegheny Passage.
---
Ohiopyle State Park is located just down the road in Fayette County, and is home to at least 10 must-see waterfalls.
---
And of course the most famous house in all of western Pennsylvania, Fallingwater, is located 13 miles to the south, along Route 381 in Fayette County.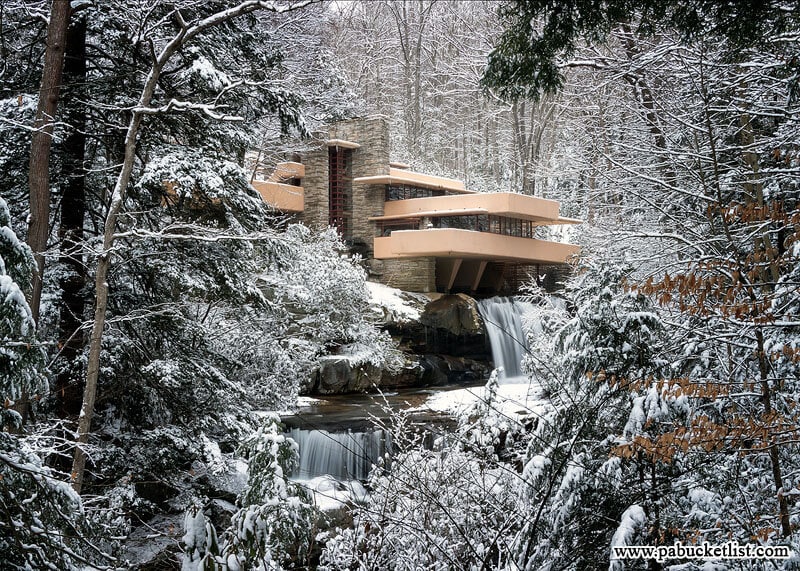 ---
Exploring the Haunted Quaker Church in Fayette County will take you to a rural hilltop church where history and urban legend combine for one incredible supernatural tale!
---
Did you enjoy this article?
If so, be sure to like and follow PA Bucket List on Facebook, Instagram, and/or Pinterest to stay up-to-date on my latest write-ups.
Click on any of the icons below to get connected to PA Bucket List on social media!
---
Pennsylvania's Best Travel Blog!