Sachs Covered Bridge, also known as Sauck's Covered Bridge, Sauches Covered Bridge, or Waterworks Covered Bridge, was built around 1854 and spans Marsh Creek just south of Gettysburg.
The bridge is closed to vehicular traffic (but open to pedestrians), and there is parking at either end of the bridge.
A wheelchair-accessible ramp is located next to the parking area on the northern end of the bridge, at GPS coordinates 39.79756, -77.27577, where Waterworks Road dead-ends at the bridge.
Sachs Covered Bridge During the Battle of Gettysburg
Nine years after its construction, Union forces crossed Sachs Covered Bridge on July 1, 1863, headed towards Gettsyburg.
Three days later, retreating Confederate forces also crossed Sachs Covered Bridge, which in no small part is why the PA Department of Highways (PennDOT's predecessor) designated it "Pennsylvania's most historic covered bridge" in 1938.
---
Sachs Covered Bridge Construction
Sachs Covered Bridge is 100 feet long and 15 feet wide.
The cost to construct Sachs Covered Bridge in 1854 is reported to have been $1,544.00.
It utilizes an interesting construction technique known as a Town truss, named after its designer Ithiel Town.
In a Town truss bridge, wooden beams are crisscrossed to form a lattice which gives the bridge its structural integrity.
---
Sachs Covered Bridge Today
Sachs Covered Bridge was closed to vehicular traffic in 1968, and placed on the National Register of Historic Places in 1980.
Sachs Covered Bridge was damaged by flood waters in June 1996, repaired, and rededicated in July 1997.
Because it lies so close to the battlefields of Gettysburg, it is rumored to be haunted and is a popular spot for modern-day "ghost hunters".
---
Nearby Attractions
The Soldiers' National Cemetery in Gettysburg is the final resting place for more than 3,500 Union soldiers killed in the Battle of Gettysburg, as well as American veterans of subsequent wars.
At its dedication in November of 1863, President Abraham Lincoln gave a 2-minute speech which is now considered one of the most iconic in American history, the Gettysburg Address.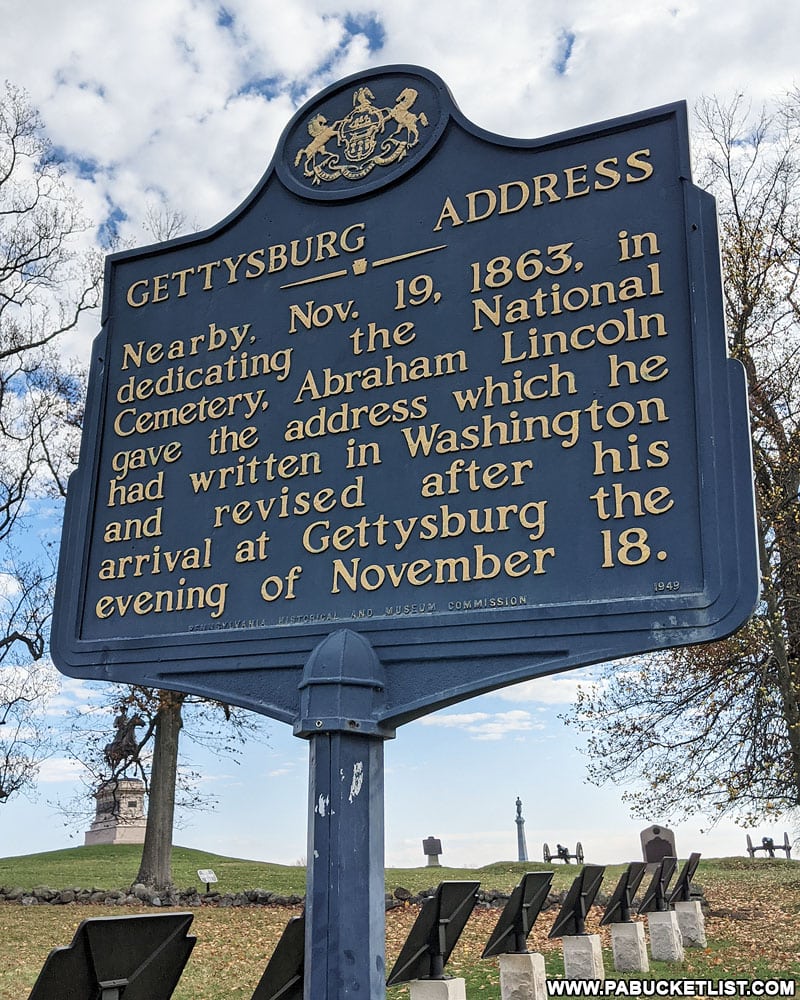 ---
Did you enjoy this article?
If so, be sure to like and follow PA Bucket List on Facebook, Instagram, and/or Pinterest to stay up-to-date on my latest write-ups.
Click on any of the icons below to get connected to PA Bucket List on social media!
---
Pennsylvania's Best Travel Blog!