The Layton Bridge and Tunnel are a pair of historic structures in Fayette County, originally constructed for the Washington Run Railroad in the late 1890s.
Both the tunnel and bridge were constructed by the A.P. Roberts Construction Company, as part of a 4 mile branch of the B&O Railroad.
The Washington Run Railway (and now Layton Road) ran between Layton and Perryopolis, and then south to Star Junction.
The last train passed through the Layton Tunnel and across the Layton Bridge on March 12, 1931.
In 1933 the bridge and tunnel were converted to single-lane automobile use, and they are still used for that purpose to this day.
---
Layton Bridge
The Layton Bridge is a Pratt truss bridge over the Youghiogheny River.
The bridge is 911 feet long, and was added to the National Register of Historic Places in 1988.
Layton Bridge passes over what is today the Great Allegheny Passage rail trail, and connects directly to the Layton Tunnel.
---
Layton Tunnel
Layton Tunnel is 208 feet long and lies on the west bank of the Youghiogheny River.
The entrances and interior sides of the tunnel have a nice brick/masonry finish, whereas the roof has a bored/hand-dug appearance.
If you happen to be hiking or biking the Great Allegheny Passage, be sure to make a quick pit stop at mile marker 102 and pay a visit to the historic Layton Bridge and tunnel!
---
Nearby Attractions
The Layton Tunnel and Bridge are located less that a half-mile from "The Silence of the Lambs" house.
This 3 story Victorian home in Layton was used extensively in filming the 1991 Academy Award-winning film, and is now a vacation rental with a rather unique theme!
---
Gene and Boots Candies in Perryopolis is a third generation family business and a western PA tradition!
Gene and Boots specializes in homemade chocolates, and also offers 20 different varieties of their own homemade hard ice-cream.
---
The "haunted Quaker Church" just outside of Perryopolis is famous for what allegedly happened there long ago.
During the "Satanic Panic" of the 1980s, rumors surfaced that a local witch had been secretly tried and executed in the former Quaker meeting house, and that (predictably) the ghost of the witch now haunted the current chapel and cemetery.
---
15 Must-See Attractions in Fayette County is your guide to even more natural and manmade destinations nearby.
---
Did you enjoy this article?
If so, be sure to like and follow PA Bucket List on Facebook, Instagram, and/or Pinterest to learn more about the best things to see and do in Pennsylvania!
Click on any of the icons below to get connected to PA Bucket List on social media.
---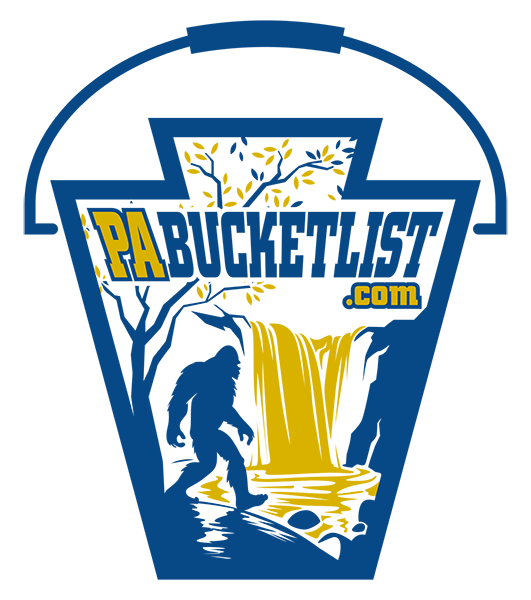 Pennsylvania's Best Travel Blog!