Fayette County, founded in 1783, makes up one-third of the Laurel Highlands in western PA (Somerset and Westmoreland counties making up the other two-thirds).
Fayette County is named in honor of the Marquis de Lafayette, who served as a major-general in the Continental Army under George Washington during the American Revolution.
From historic forts to towering waterfalls to architectural masterpieces, here are 17 of the best things to see and do in Fayette County, PA!
---
1. Fallingwater
Fallingwater, perhaps famed architect Frank Lloyd Wright's most-recognized masterpiece, is one of the most popular tourist attractions in Fayette County.
In 1991, an American Institute of Architects poll voted it "the best all-time work of American architecture", and you really MUST make time to visit Fallingwater when visiting Fayette County.
---
2. Fort Necessity
Fort Necessity in Fayette County is the site of the first battle in what would become known in North America as the French and Indian War (and known elsewhere as the Seven Years War), a global struggle for empire between the two superpowers of that time, France and England.
The Fort Necessity National Battlefield and three related, nearby properties managed by the National Park Service each tell an important part of the story of the French and Indian War and the years that followed.
---
3. The Waterfalls at Ohiopyle State Park
Ohiopyle State Park in Fayette County is home to at least 10 magnificent waterfalls of all shapes and sizes.
10 Must-See Waterfalls at Ohiopyle State Park provides you with detailed maps and directions to each one.
---
4. Laurel Caverns
Laurel Caverns is billed as "Pennsylvania's Largest Cave", and is a great way to spend an hour or two BENEATH Fayette County!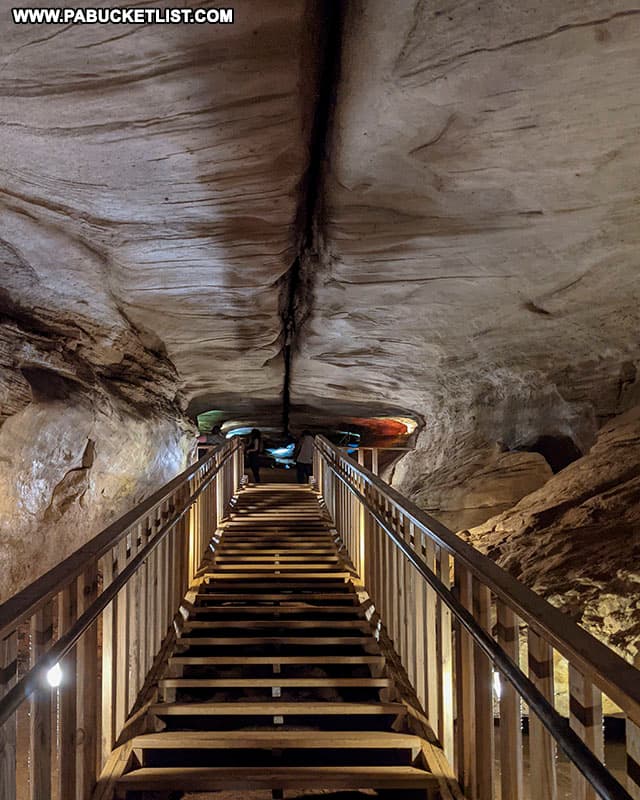 Calico Falls is an beautiful underground waterfall at Laurel Caverns, and is one of the highlights at this "show cave" first discovered by Native Americans thousands of years ago.
---
5. Hippie Shower Falls
Hippie Shower Falls in Fayette County may be the most oddly-named waterfall in Pennsylvania!
Located between mile markers 85 and 86 along the Great Allegheny Passage, this Fayette County waterfall does indeed seem a welcoming spot for forest-bathing flower children to bask in Nature's glory!
---
6. Laurel Run Overlook
Laurel Run Overlook is one of several exceptional scenic vistas along the Fayette County portion of the Laurel Highlands Hiking Trail.
Those seeking a phenomenal vantage point to take in the famous Laurel Highlands fall foliage would be hard pressed to find a better location that Laurel Run Overlook.
---
7. Kentuck Knob
Kentuck Knob in Fayette County is a Frank Lloyd Wright-designed home built in 1954 for Isaac and Bernardine Hagan, founders of the Hagan Ice Cream company in nearby Uniontown, PA.
The Hagan House at Kentuck Knob is an example of what Wright called a Usonian home, his concept of what an affordable American home for the masses should look like.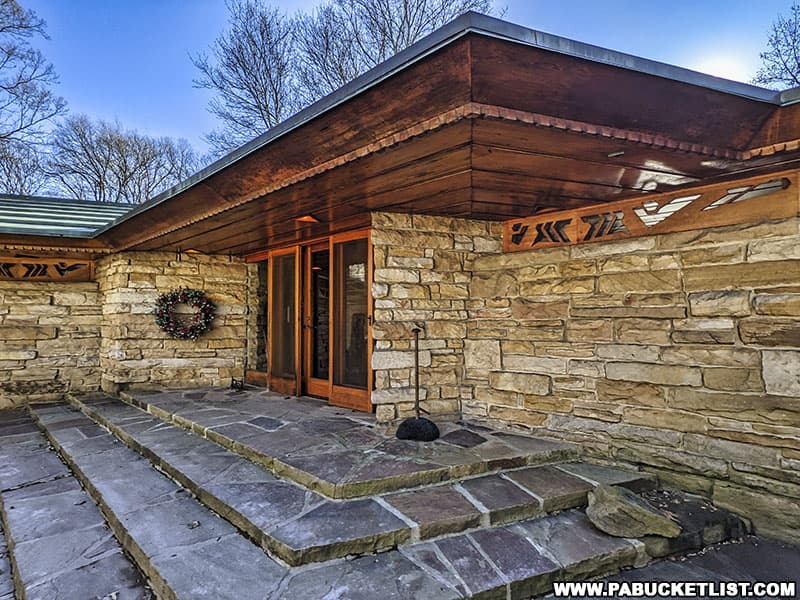 ---
8. Robinson Falls
Robinson Falls is located on the outskirts of Connellsville in Fayette County.
As part of General Braddock's British Regiment during the French and Indian War, George Washington and his fellow soldiers are believed to have camped here for a time.
---
9. The Hiking Trails at Ohiopyle State Park
Ohiopyle State Park in Fayette County is home to nearly 80 miles of "official" hiking trails.
10 of the Best Hiking Trails at Ohiopyle State Park will show you everything from rugged mountain paths to smooth riverside rail trails.
---
10. Stewarton Falls
Stewarton Falls in Fayette County is an exceptional 15-foot tall waterfall on Crooked Creek, part of the Bear Run Nature Preserve.
Located just off of Stewarton Road, this land is owned by the Western Pennsylvania Conservancy, the same organization that manages nearby Fallingwater.
---
11. The Haunted Quaker Church
The "haunted Quaker Church" just outside of Perryopolis in Fayette County is much more famous for what allegedly happened there than what actually happened there!
What allegedly happened here became the stuff of urban legend during the "Satanic Panic" of the 1980s, when rumors surfaced that a local witch had been secretly tried and executed in the former Quaker meeting house, and that (predictably) the ghost of the witch now haunted the current chapel and cemetery in Fayette County!
---
12. East Park Falls
East Park Falls in Connellsville is one of the easiest waterfalls to get to Fayette County.
Located in a city-owned park in the heart of town, East Park Falls lies along Connell Run, a tributary of the nearby Youghiogheny River.
---
13. The Silence of the Lambs House
Did you know you can spend the night in the house made famous by the 1991 psychological thriller "The Silence of the Lambs"?!
Thanks to Chris Rowan, an film industry Art Director & Prop Stylist who purchased Buffalo Bill's House in 2020, it is now a one-of-a-kind "boutique accommodation".
You can literally stand (and sleep!) in the spot where horror movie history was made when you book a stay at Buffalo Bill's House near Perryopolis in Fayette County!
---
14. Gene and Boots Chocolate Factory
Gene and Boots Candies is a third generation family business and a western PA tradition!
Gene and Boots specializes in homemade chocolates, and also offers 20 different varieties of their own homemade hard ice-cream.
Gene and Boots has four western PA locations, including the main location in Perryopolis where the candy is made.
---
15. Layton Bridge and Tunnel
The Layton Bridge and Tunnel are a pair of historic structures in Fayette County, originally constructed for the Washington Run Railroad in the late 1890s.
In 1933 the bridge and tunnel were converted to single-lane automobile use, and they are still used for that purpose to this day.
---
16. Jumonville Cross
The Jumonville Cross in Fayette County is the tallest cross in Pennsylvania!
Since 1950, this iconic symbol has been attracting the faithful and the curious to Jumonville, just outside Uniontown.
---
17. Friendship Hill National Historic Site
Friendship Hill National Historic Site preserves the western PA home and estate of Albert Gallatin, often described as "America's Swiss Founding Father".
---
Nearby Attractions
11 Must-See Attractions in Westmoreland County introduces you to the best things to see and do in Fayette County's neighbor to the north!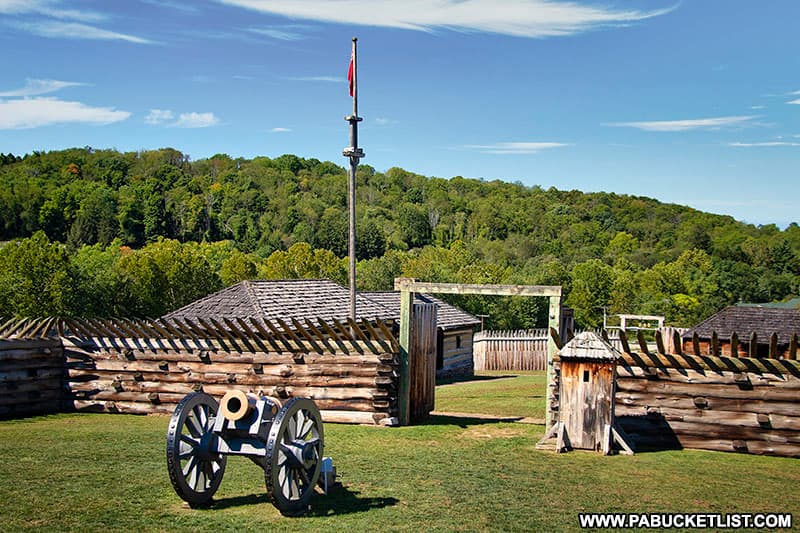 ---
15 Must-See Attractions in Somerset County introduces you to the best things to see and do in Fayette County's neighbor to the east!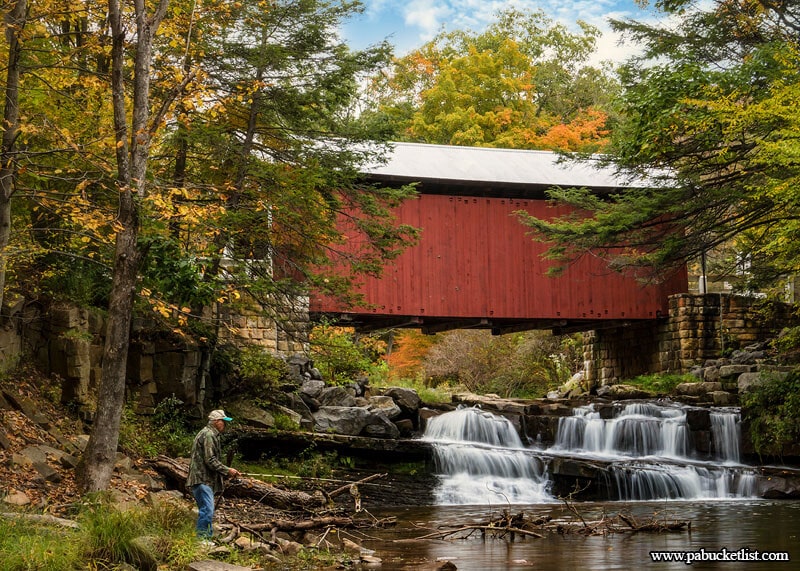 ---
7 Man-Made Wonders of the PA Laurel Highlands is your guide to the 7 most iconic structures in the region.
---
Looking for a place to call home when visiting Fayette County?
Discover Ohiopyle offers an array of rustic cottages and cabins, luxurious honeymoon spots and retreats, hotels, campgrounds, and even more unique options, like tree houses!
If you're looking for a Fayette County lodging experience like no other, look no further than Discover Ohiopyle.
---
Did you enjoy this article?
If so, be sure to like and follow PA Bucket List on Facebook, Instagram, and/or Pinterest to learn more about the best things to see and do in Pennsylvania!
Click on any of the icons below to get connected to PA Bucket List on social media.
---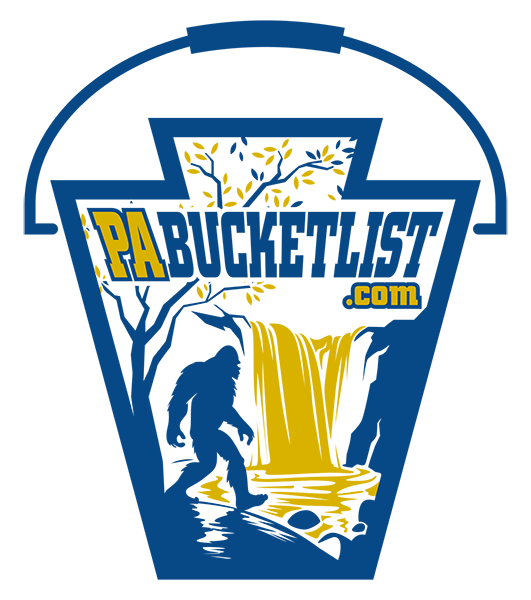 Pennsylvania's Best Travel Blog!