The Tom Ridge Environmental Center (TREC) serves as both a park office and educational center, dedicated to teaching visitors about the unique 3,200 acres of Presque Isle State Park and the many different forms of life that inhabit the peninsula.
TREC is open year-round and offers free admission to its interactive exhibits, glass-enclosed observation tower, and orientation movie.
Formerly known as the Presque Isle Center, it was renamed in 2002 to honor former PA Governor Tom Ridge, who grew up in Erie.
---
Hours and Directions
The first and second floor exhibit areas of the Tom Ridge Environmental Center are open daily from 8:00 A.M. to 4:00 P.M. year-round, except Thanksgiving, Christmas, and New Years Day.
The TREC is located at 301 Peninsula Drive, Erie, PA 16505, at the neck of the Presque Isle Peninsula.
---
What to See and Do at the Tom Ridge Environmental Center
There are numerous exhibits explaining the varied habitats that exist on Presque Isle, as well as the permanent and migratory wildlife that call those habitats home.
Other exhibits detail Presque Isle's history as a tourist destination.
There are exhibits detailing the role Presque Isle peninsula played in U.S. history.
And some exhibits that are purely whimsical (be prepared to give the "it's not real" speech to your kids!).
You'll find examples of vintage Presque Isle State Park postcards.
As well as photos of a young Tom Ridge enjoying the park.
And OF COURSE there's a gift shop, because your visit is not official until you buy the t-shirt!
---
The Observation Tower
If heights don't bother you, there's a 75 foot tall observation tower you can either walk up (via a spiral ramp inside the glass), or just take an elevator to the top.
From the viewing deck up top , you have a great vantage point to take in Lake Erie and the seemingly-infinite horizon beyond
---
The Playground
If you have young kids, there's a neat playground on the back side of the Tom Ridge Environmental Center.
Rather than a bunch of modern play equipment, this playground features things like a wooden obstacle to climb over…
And a pipe to crawl through.
---
Final Thoughts
If you've never been to Presque Isle State Park, the TREC should be your first stop, as you'll have such a better understanding of what you're seeing as you explore the peninsula.
The Tom Ridge Environmental Center is the gateway to Presque Isle State Park, the gateway to learning about Pennsylvania's only seashore, and the gateway to fun!
---
Related Attractions
Presque Isle State Park is Pennsylvania's most-visited State Park, with over 4 million people a year venturing onto this sandy peninsula that arcs out into Lake Erie.
---
Taking the Lady Kate Boat Tour at Presque Isle State Park allows you to see the peninsula and Lake Erie by boat!
---
Exploring the Historic Lighthouses of Erie, PA takes you on a detailed tour of all three nautical landmarks, with maps, photos, historical accounts, and driving directions.
---
Bicentennial Tower in Erie is a 187 foot-tall observation tower built in 1996 to commemorate the 200th anniversary of the founding of the city.
---
The Erie Zoo and Botanical Gardens are home to more than 400 animals and 600 species of plants from around the world.
---
Did you enjoy this article?
If so, be sure to like and follow PA Bucket List on Facebook, Instagram, and/or Pinterest to stay up-to-date on my latest write-ups about the best things to see and do in Pennsylvania!
Click on any of the icons below to get connected to PA Bucket List on social media.
---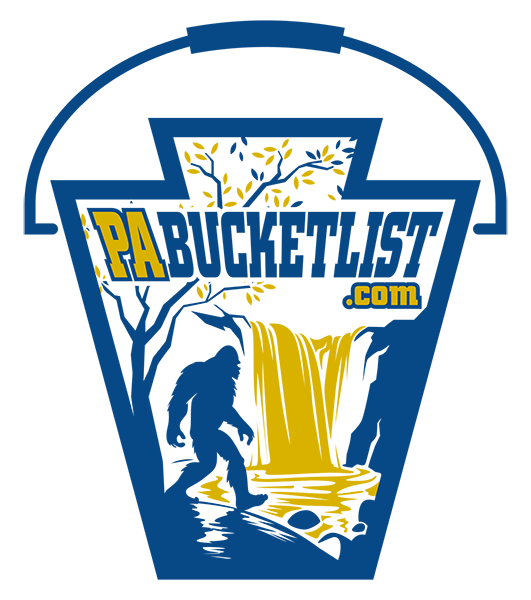 Pennsylvania's Best Travel Blog!