Wykoff Run Falls is a popular roadside waterfall in Cameron County, located midway between the Quehanna Highway and the village of Sinnemahoning along Wykoff Run Road.
Parking for the falls is at an unmarked but obvious pull-off along Wykoff Run Road at GPS coordinates 41.26790, -78.15301.
---
Visiting the Falls
Wykoff Run Falls is not a large waterfall by any means – probably 6 feet tall max.
Despite its short stature, it makes for a pleasant photo-op any time of year.
Even in the cold Cameron County winter months, Wykoff Run Falls is readily accessible.
With a light dusting of snow, the contours in the rocks around the falls pop out like fingerprints.
In the summer months, plenty of ferns and moss adorn those same rock formations.
There is usually plentiful water flow on Wykoff Run during all but the driest conditions.
If you're looking for a serene little waterfall you can literally see from the road, Wykoff Run Falls fits the bill perfectly!
---
Nearby Attractions
Table Falls, another almost-roadside waterfall, is also located nearby in the Quehanna Wild Area.
---
Red Run Gorge Vista is one of the best off-trail scenic overlooks in the Quehanna Wild Area.
---
The abandoned nuclear jet engine bunkers in the Quehanna Wild Area offer a glimpse into the Cold War past of Pennsylvania.
---
The abandoned Kunes Camp is an easy 2 mile out-and-back hike to the ruins of a hunting camp built BETWEEN massive boulders on the Quehanna plateau.
---
Round Island Run Falls is the tallest waterfall in the area, located just outside the Quehanna Wild Area in the Sproul State Forest.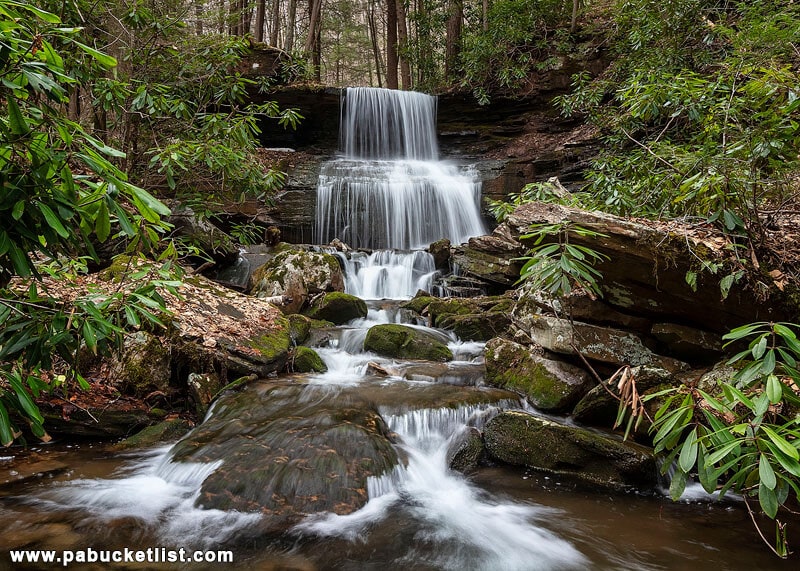 ---
Yost Run Falls is also located in the Sproul State Forest, along the Chuck Keiper Trail.
---
If you're looking for the ULTIMATE waterfall guide for the entire state, look no further than The Ultimate Pennsylvania Waterfalls Guide, with directions to HUNDREDS of Pennsylvania waterfalls!
---
Did you enjoy this article?
If so, be sure to like and follow PA Bucket List on Facebook, Instagram, and/or Pinterest to stay up-to-date on my latest write-ups about the best things to see and do in Pennsylvania!
Click on any of the icons below to get connected to PA Bucket List on social media.
---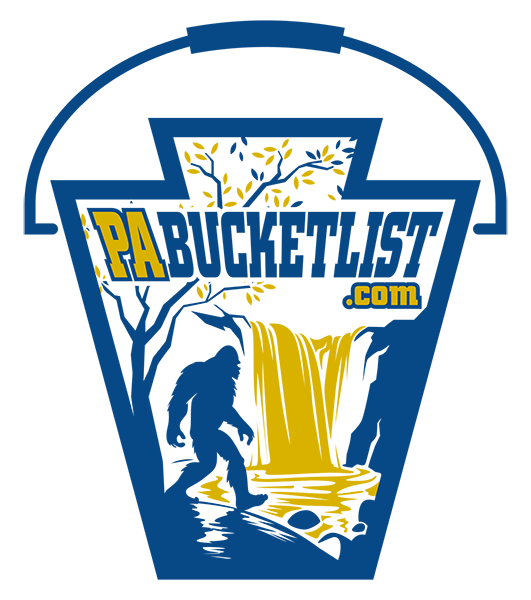 Pennsylvania's Best Travel Blog!