For 93 summers, Ligonier Beach in Westmoreland County was an iconic spot to cool off in western PA.
To this day, the remains of Ligonier Beach are one of the first landmarks you see when approaching Ligonier from the east, along the Lincoln Highway.
The rise and fall of Ligonier Beach is an interesting chapter in western Pennsylvania history, an iconic symbol of the Ligonier Valley for nearly a century.
---
History of Ligonier Beach
When it opened on July 2, 1925, Ligonier Beach was the largest swimming pool in the United States.
Measuring 400 feet long by 125 feet wide, the pool could hold 1.3 million gallons of water.
At times during its long and storied history, Ligonier Beach featured a bathhouse, a restaurant, and a bandshell.
Future Rat-Packer Dean Martin worked here as a towel boy during his teenage years, when his parents owned a summer home nearby.
Western PA native and crooner extraordinaire Perry Como also performed at Ligonier Beach during the Big Band era.
The pool featured a high-dive, a sliding board, and notoriously cold water, pumped in from an underground aquifer.
The beautiful surroundings and massive pool drew visitors from all over western PA.
Today, the visitors have vanished, while the surrounding hills keep silent watch over the remains of this historic property.
---
The Demise of Ligonier Beach
Fire damage caused by a teenage arsonist in 2016, along with flood damage to the pool's pumps in 2018 lead to the permanent closure of Ligonier Beach.
In 2019, Ligonier Township purchased the property for $230,000, receiving both taxpayer dollars and private grants to acquire and reopen what is now dubbed "Ligonier Beach Park".
A citizens nonprofit group called The Friends of Ligonier Beach has also been involved in raising funds and organizing clean-up days at the park, hoping to help usher in a rebirth of this historic landmark along the Lincoln Highway in Westmoreland County.
So if you never had a chance to swim at Ligonier Beach in the 93 summers it was open, you may yet be able to do so in the years ahead!
---
Nearby Attractions
Fort Ligonier is a historically accurate reproduction of a British fort originally constructed in 1758 during what would become known as the French and Indian War.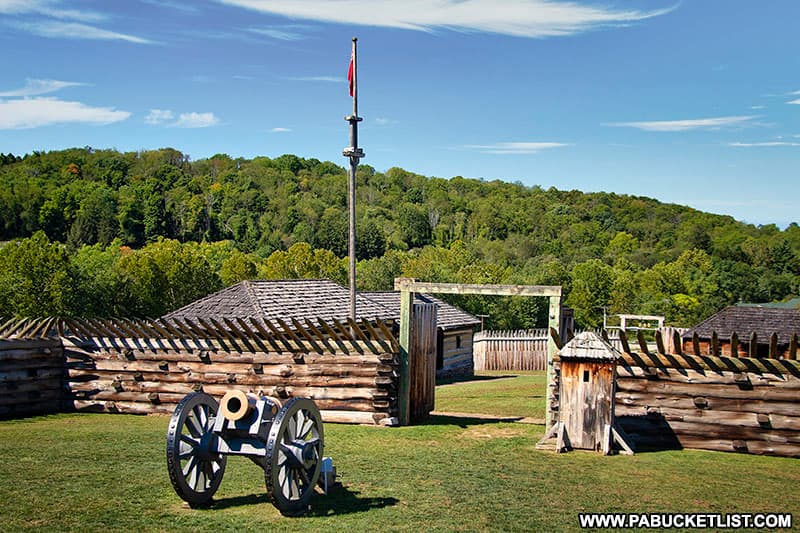 The museum at Fort Ligonier contains one of the most complete collections of French and Indian War artifacts in existence, many excavated from the ruins of the original Fort Ligonier itself.
---
The Lincoln Highway Experience, located just a few miles west of Ligonier, is a museum dedicated to telling the story of the Lincoln Highway, the first transcontinental automobile route linking the east and west coasts of the United States.
---
Idlewild Park near Ligonier is Pennsylvania's longest-operating amusement park!
---
The Compass Inn Museum, just a few miles east of Ligonier Beach, is a historically-accurate representation of what an early-to-mid 1800s stagecoach stop would have looked like.
---
Adam Falls is just one of the many extraordinary sights to see at Linn Run State Park near Ligonier.
---
Did you enjoy this article?
If so, be sure to like and follow PA Bucket List on Facebook, Instagram, and/or Pinterest to stay up-to-date on my latest write-ups about the best things to see and do in Pennsylvania!
Click on any of the icons below to get connected to PA Bucket List on social media.
---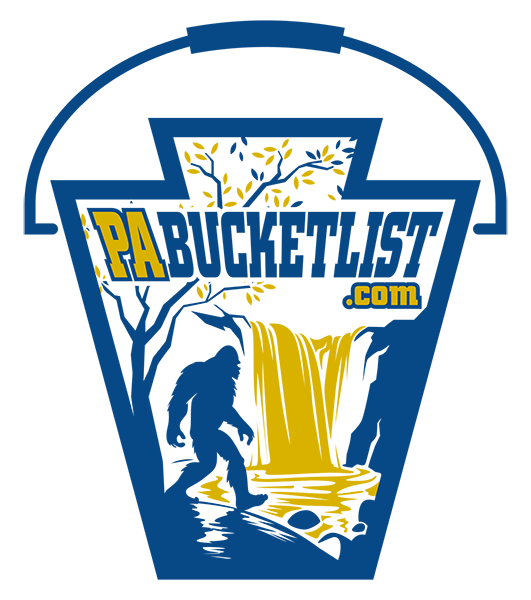 Pennsylvania's Best Travel Blog!