Idlewild Park in Westmoreland County is Pennsylvania's longest-operating amusement park!
In fact, many of the beautiful structures at Idlewild are well over 100 years old and still in use to this very day.
Located 50 miles east of Pittsburgh along the historic Lincoln Highway (AKA Route 30), a trip to Idlewild has been a summer tradition for me since the early 1970's.
So I feel fully qualified to share with you some of the best things to see and do at Idlewild Park in Ligonier!
---
Things to Know Before You Go
The first thing you should know about Idlewild Park is that while parking is free, admission is not.
Unlike DelGrosso's Amusement Park in central PA or Knoebels Amusement Park in eastern PA, which offer free parking AND free admission, no one gets into Idlewild Park without paying the full fee, even if you don't want to ride the rides or use the water park.
The best deal is to buy tickets online before visiting, as you'll save 10 bucks per ticket versus buying them at the gate.
You CAN take you own food and drinks into the park, and there are plenty of picnic areas throughout to eat at.
Of course there are also a variety of concession stands selling all sorts of good food (and even beer in 2022!), but you should know that Idlewild has gone cashless, so bring a credit/debit card.
---
Attractions at Idlewild Park
Idlewild Park is nestled in a wooded setting along both banks of Loyalhanna Creek, with different areas of the park geared towards different age groups and interests.
---
Raccoon Lagoon
Raccoon Lagoon is where you'll find the "kiddie rides" at Idlewild.
From little boats to little cars to little airplanes – there are all sorts of great attractions for toddlers in this portion of the Idlewild Park, one of the reasons it has been named the World's Best Children's Park numerous times by the amusement industry magazine Amusement Today.
I can vouch for the sea-worthiness of the little boats – they were one of my favorite rides there in the 70s and I'm glad to see them still in use.
---
Daniel Tiger's Neighborhood
Daniel Tiger's Neighborhood is a trolley ride you take through a wooded setting, making numerous stops along the route where passengers interact with animatronic characters from the hit children's TV series.
Naturally at the end of the trolley ride you meet Daniel Tiger, and all is well with the world.
There's a even a Daniel Tiger Stage where you can watch an interactive costumed performance several times during the day.
---
Story Book Forest
Story Book Forest is my favorite part of Idlewild Park, probably because it feels the most "retro" and I like things that are old and unchanged.
Story Book Forest allows you to literally step through the pages of your favorite storybook.
Castles, pirate ships, and all sorts of whimsical structures can be found along the wooded path leading through Story Book Forest.
Old King Cole, Little Red Riding Hood, Snow White and the 7 Dwarves – they're all here as well.
Even my jaded teenage daughter had to admit meeting Mother Goose was fun.
---
Hootin' Holler
Hootin' Holler is a replica of a old western town, and features numerous rides and food stands as well as a country music show at various times throughout the day.
This is also one of the places where you can catch the Loyalhanna Limited train, for a scenic ride through the park and across Loyalhanna Creek to Raccoon Lagoon and Daniel Tiger's Neighborhood.
---
Jumpin' Jungle
Jumpin' Jungle is an interactive play area with a jungle theme.
The area includes numerous "jungle-like" attractions such as climbing nets, giant slides, and a suspension bridge.
And if you're wondering if adults can climb the netting, the answer is yes!
---
Olde Idlewild
Olde Idlewild contains many of the park's traditional amusement park rides.
The historic carousel dates back to 1931.
Here's a shot of me riding this same carousel while rockin' the plaid pants in 1974.
Other familiar rides such as the Tilt-A-Whirl, Scrambler, and Round-Up can be found in Olde Idlewild as well.
The Wild Mouse was operated in Staffordshire, England before being moved to Idlewild in 1993.
---
Soak Zone
Soak Zone is the waterpark portion of Idlewild Park.
When I was a kid, the "waterpark" at Idlewild consisted of feeding stale bread to ducks, so the Soak Zone is certainly an upgrade in that respect.
A wave pool, a lazy river, and various water slides are part of the draw to Soak Zone.
During my most recent visit (June 2022), Soak Zone was by far the busiest part of Idlewild Park, so plan on getting there early if you want to secure a prime spot on the "beach", or you can rent a cabana for an additional charge.
---
The Idlewild Park Tradition
Growing up in western PA, a trip to Idlewild Park was was an a summer tradition, one that I'm glad I can continue with my own daughter.
The setting is beautiful.
The food is good (a bit pricey, but good).
And many of the games, rides, and attractions are still familiar favorites.
While you can't get there by train anymore, you can find Idlewild Park at 2580 U.S. 30 Ligonier, PA 15658, on the western edge of Ligonier along the scenic Lincoln Highway.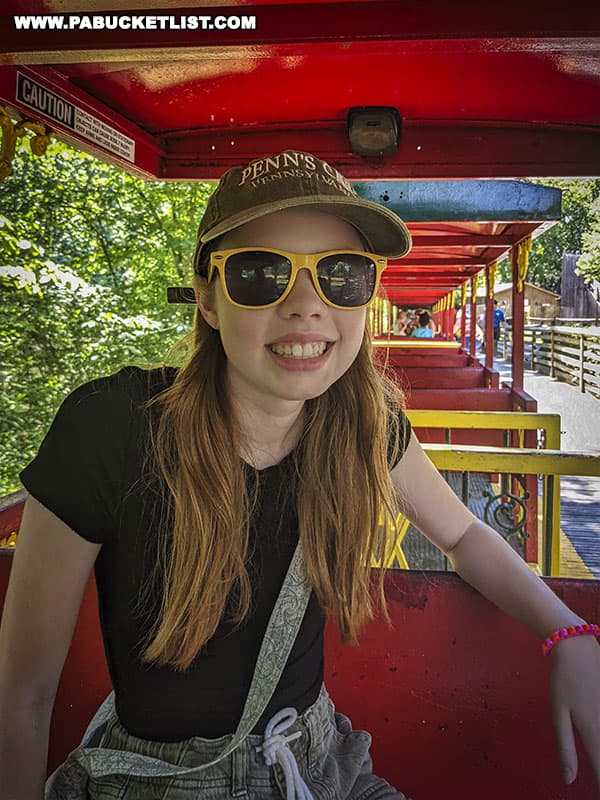 So start (or continue) your own family tradition by visiting Idlewild Park in Ligonier this summer!
---
Related Attractions
Knoebels Amusement Park near Elysburg, Pennsylvania is consistently ranked as one of the best amusement parks in the United States.
A big part of why Knoebels is so popular is that it offers free parking and free park admission.
---
DelGrosso's Amusement Park has been a central PA tradition for more than 100 years!
Like Knoebels, parking and park admission are FREE at DelGrosso's!
---
Hersheypark is PA's largest and most-visited theme park!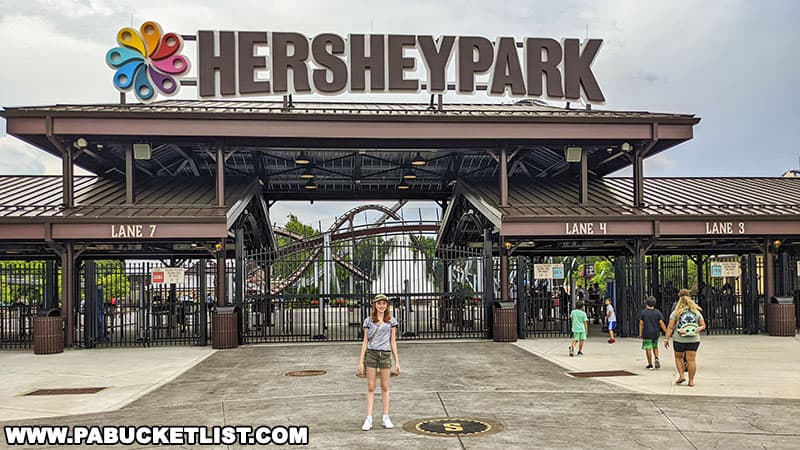 Spanning more than 120 acres and containing more than 70 rides (including 14 roller coasters), Hersheypark also includes a zoo, a waterpark, and a plethora of dining and shopping options.
---
Nearby Attractions
Fort Ligonier is a historically accurate reproduction of a British fort originally constructed in 1758 during what would become known as the French and Indian War.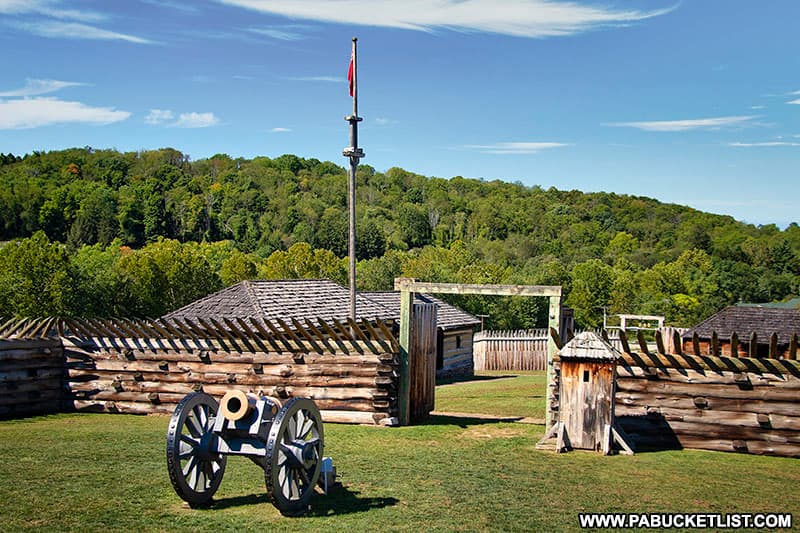 The museum at Fort Ligonier contains one of the most complete collections of French and Indian War artifacts in existence, many excavated from the ruins of the original Fort Ligonier itself.
---
The Lincoln Highway Experience, located just a few miles west of Idlewild Park, is a museum dedicated to telling the story of the Lincoln Highway, the first transcontinental automobile route linking the east and west coasts of the United States.
---
Adam Falls is just one of the many extraordinary sights to see at nearby Linn Run State Park.
---
The abandoned hunting lodge at Linn Run State Park is a remarkable set of ruins from the early days of "retreat camping" in western Pennsylvania.
---
For 93 summers, Ligonier Beach in Westmoreland County was an iconic spot to cool off in western PA.
---
19 Must-See Attractions in Westmoreland County is your guide to even more great things to see and do near Idlewild Park.
---
Did you enjoy this article?
If so, be sure to like and follow PA Bucket List on Facebook, Instagram, and/or Pinterest to learn more about the best things to see and do in Pennsylvania!
Click on any of the icons below to get connected to PA Bucket List on social media.
---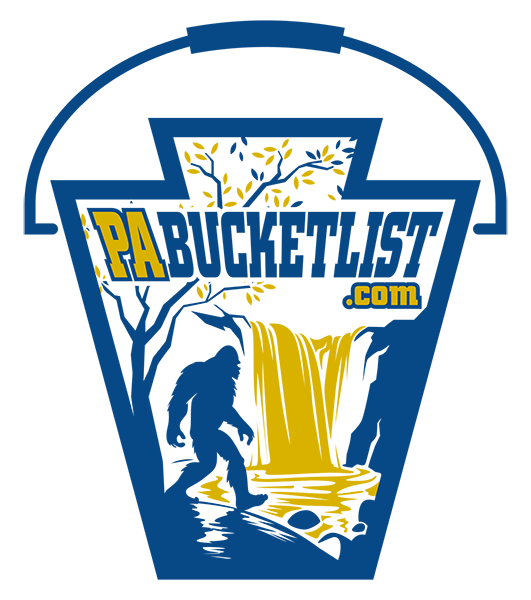 Pennsylvania's Best Travel Blog!