Adam Falls at Linn Run State Park (not to be confused with Adams Falls at Ricketts Glen State Park) is a picturesque 15 foot tall waterfall in Westmoreland County, Pennsylvania.
---
How to Find Adam Falls at Linn Run State Park
Linn Run State Park is located approximately 6 miles east of Ligonier in Westmoreland County.
The parking area for Adam Falls is located along Linn Run Road at GPS coordinates 40.16890, -79.23369.
There are parking areas on either side of Linn Run, although the parking area closer to the falls is closed in the winter.
---
Hiking to Adam Falls
The trail to Adam Falls from the closer of the 2 parking areas is approximately 210 yards long.
An obvious user trail breaks off from the main trail at the top and takes you down to steam level, where you have the best view of Adam Falls.
The GPS coordinates for Adam Falls are 40.16751, -79.23140.
Adam Falls is normally no gusher.
But if you're lucky enough to catch it after the spring thaw or a heavy rain it can be quite impressive!
One of the most enjoyable things about Adam Falls is that you have the ability to stand behind the falls in the recesses of the rock.
Adam Falls is an ideal destination for those wanting to see a waterfall without much physical exertion.
Even in the drier summer months, Adam Falls is a pleasant destination while picnicking at Linn Run State Park.
---
Nearby Attractions
The abandoned hunting lodge at Linn Run State Park is a remarkable set of ruins from the early days of "retreat camping" in western Pennsylvania.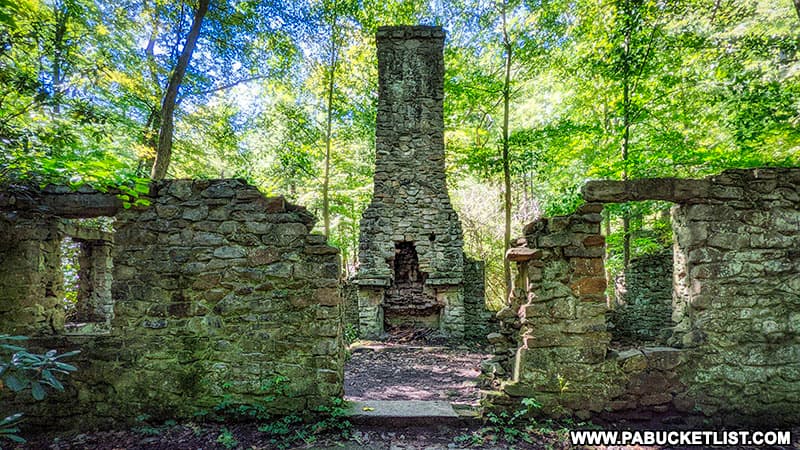 ---
Mill Creek Falls is located just a few short miles from Adam Falls, on State Game Lands 42.
---
Fish Run Falls in the Forbes State Forest may be the prettiest little waterfall in Westmoreland County that you've never heard of!
---
Wolf Rocks Overlook is just minutes from Adam Falls, in the adjacent Forbes State Forest.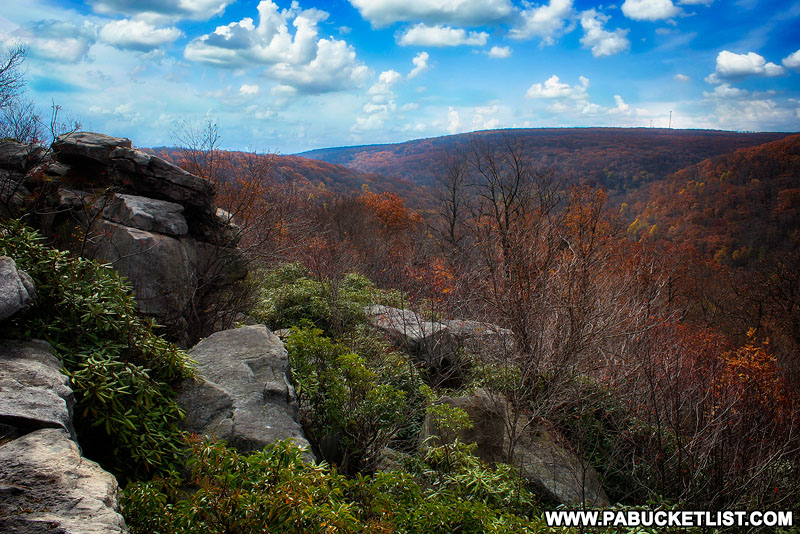 ---
Beam Rocks Overlook is yet another nearby scenic overlook, just a few miles from the Wolf Rocks trail head.
---
Spruce Flats Bog is a unique, 28-acre high altitude ecosystem located 4.5 miles from Adam Falls.
---
Looking for even more nearby waterfalls?
Be sure to check out "24 Must-See Waterfalls in the PA Laurel Highlands"
---
Ohiopyle State Park is located approximately 25 miles to the south in neighboring Fayette County, and features, among other things, at least 10 great waterfall spots to check out!
Also close to Ohiopyle you'll find Fallingwater, Pennsylvania's most famous private residence.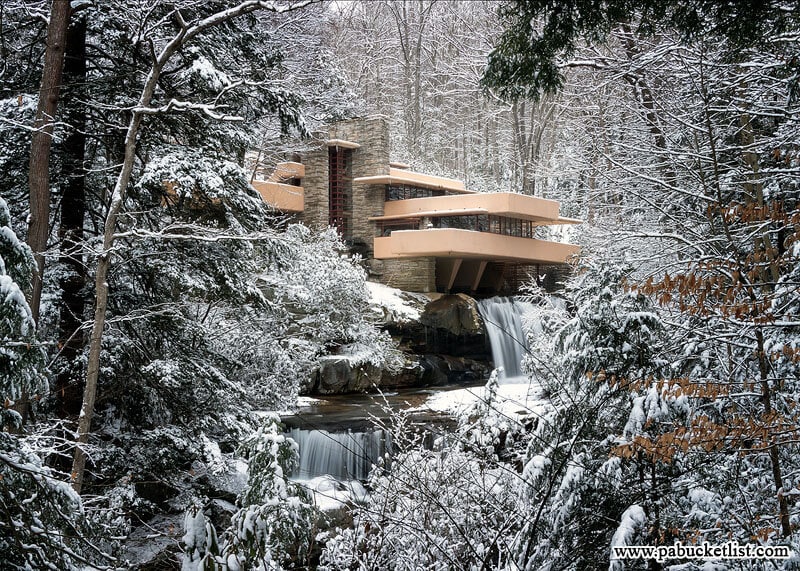 ---
Did you enjoy this article?
If so, be sure to like and follow PA Bucket List on Facebook, Instagram, and/or Pinterest to stay up-to-date on my latest write-ups about the best things to see and do in Pennsylvania!
Click on any of the icons below to get connected to PA Bucket List on social media.
---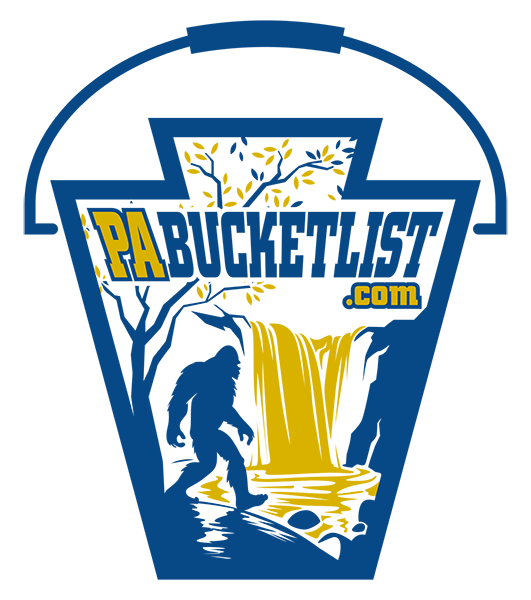 Pennsylvania's Best Travel Blog!