Sullivan Falls is one of the largest "almost roadside" waterfalls in Sullivan County, PA.
It joins the likes of Big Falls, Twin Falls, and Lewis Falls as outstanding reasons to explore State Game Lands 13, located a mere 2 miles west of the much busier Ricketts Glen State Park.
It's also the natural starting point for a hike to nearby Pigeon Run and the many waterfalls along it.
But even though Sullivan Falls is almost roadside waterfall, some folks still have difficulty finding it.
So that is the purpose of this write-up: to show you exactly where Sullivan Falls is, as well as what to expect when you visit in the various seasons.
---
Visiting Sullivan Falls
How to Find Sullivan Falls on State Game Lands 13 in Sullivan County
Turn off of Route 487 onto Sullivan Falls Road

Just north of Ricketts Glen State Park you will turn onto Sullivan Falls Road (erroneously called Jamison City Road on Google Maps and possibly on your navigation system).


Travel 2.1 miles on Sullivan Falls Road

Sullivan Falls Road is a "No Winter Maintenance" forest road – use extreme caution in the winter.

Arrive at the Sullivan Falls parking area

The parking area is marked by a large boulder engraved with the words "Sullivan Falls" (see image below).

Sullivan Falls Parking Area GPS Coordinates: 41.335085, -76.339117
Walk to Sullivan Falls

The top of the waterfall is located 375 feet from the parking lot along a well-worn path.
---
Best Views of Sullivan Falls
My personal preference with this and virtually all other waterfalls is to view it from stream level.
However, you still have an outstanding (albeit partially obstructed by tree branches) view of Sullivan Falls from the top of the trail.
If you do want to view Sullivan Falls from stream level, you need to follow an obvious switchback trail down the stream bank, which can certainly be slippery any time of the year.
Be sure to use EXTREME CAUTION if you attempt it in the winter.
A dazzling array of greenery springs to life where only snow and ice dwell in the frosty months.
And the voluminous amount of fall foliage that collects in the plunge pool lends itself to long exposures and "leaf swirls" images, giving this 35-foot waterfall a surreal quality.
While nearby Ricketts Glen State Park is overrun by visitors every October, Sullivan Falls is generally more peaceful but equally stunning.
---
Final Thoughts
There may not be a better bang-for-your-buck waterfall in Sullivan County.
Easy to get to but grand in stature, Sullivan Falls is everything you imagine when you think of Pennsylvania waterfalls!
---
Nearby Attractions
If you didn't already stop there on your way to Sullivan Falls, be sure to check out Big Run Falls, a fantastic roadside waterfall a mere 1/4 of a mile up the road.
---
Big Falls, Twin Falls, and Lewis Falls, located nearby along Heberly Run, is yet another prodigious waterfall hike on State Game Lands 13.
---
Hiking to the Frozen Waterfalls Along Heberly Run gives you a more in-depth look at what winter hiking on State Game Lands 13 is all about.
---
Feeling extra adventurous?
Consider hiking to Quinn Run Falls, Shanty Run Falls, and Foundation Falls – all located upstream from Lewis Falls on State Game Lands 13.
---
And of course we don't want to forget the Falls Trail at Ricketts Glen State Park, located just minutes east of State Game Lands 13 in Luzerne County.
---
Did you enjoy this article?
If so, be sure to like and follow PA Bucket List on Facebook, Instagram, and/or Pinterest to stay up-to-date on my latest write-ups about the best things to see and do in Pennsylvania!
Click on any of the icons below to get connected to PA Bucket List on social media.
---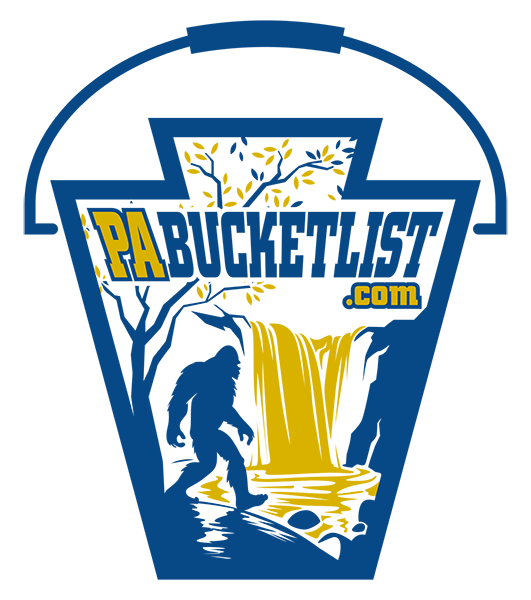 Pennsylvania's Best Travel Blog!