Here's a terrific Centre County fall foliage road trip that takes you on a 106 mile loop to see some of Happy Valley's prettiest autumn scenery!
Following the map below, you'll visit state parks, historic sites, roadside vistas, and more, all ablaze in Centre County fall foliage colors.
---
I'm going to describe the trip leaving from and returning to State College, but you can start and end wherever you like and enjoy this loop all the same.
Click on the blue text links in the descriptions below to learn more about each destination.
---
1. Centre Furnace Mansion
Centre Furnace Mansion on the eastern edge of State College is the first stop on this Centre County fall foliage road trip.
The home for a series of iron masters, and the birthplace of Penn State, the grounds at Centre Furnace Mansion are a beautiful place to see spectacular fall foliage in Centre County.
Free tours (donations suggested) are given from 1-4 p.m. on Sundays, Wednesdays and Fridays, but you can tour the mansion grounds anytime.
---
2. Talleyrand Park
Talleyrand Park is one of the crown jewels of historic Bellefonte, and stop number two on this Centre County fall foliage road trip.
In a town perhaps best known for its Victorian architecture, its hard to believe that this beautiful greenspace on the banks of Spring Creek almost became the site of a K-Mart in the mid-1970s!
Thankfully a group of concerned citizens got involved and formed the all-volunteer Talleyrand Park Committee, which turned this once-industrial area into the magnificent recreational area it is today.
---
3. Bald Eagle State Park
Stop number three on this Centre County fall foliage road trip is Bald Eagle State Park, the largest of the state parks in the county, at 5,900 acres.
The centerpiece of Bald Eagle State Park is Foster Joseph Sayers Lake, a 1,730 acre lake that was formed by damming Bald Eagle Creek and a few smaller streams, providing the perfect setting for gorgeous fall foliage views.
---
4. Curtin Village
Stop number four on this Centre County fall foliage road trip is Curtin Village, a mid-1800's iron-making village that operated for 112 years.
The furnace complex was reconstructed in the 1970s as a detailed replica of the original that had closed in 1922.
The Curtin Mansion was built by Ironmaster Roland Curtin between 1830 and 1831, and is a classic example of symmetrical Federalist-style architecture
---
5. Black Moshannon State Park
Stop number five on this road trip is Black Moshannon State Park, comprised of 3,394 acres of forests and wetlands in Centre County, which is further surrounded by 43,000 acres of the Moshannon State Forest.
At the heart of the park is the 250 acre Black Moshannon Lake, a fantastic spot for swimming, boating, fishing, and bird-watching.
The reflections off the surface of the lake at Black Moshannon make for gorgeous fall foliage photographs.
---
6. Jo Hays Vista
Jo Hays Vista is the easiest scenic overlook to get to near State College, and stop number six on this Centre County fall foliage road trip.
Jo Hays Vista is literally roadside along Route 26 near Pine Grove Mills, overlooking State College.
---
7. Pennsylvania Military Museum
A military museum may seem like an odd choice for a fall foliage tour, but the Pennsylvania Military Museum grounds in Boalsburg are awash in color every October.
The Pennsylvania Military Museum in Centre County honors the service of Pennsylvanians in all branches of the military, from colonial times to the present day.
There is no fee to walk the grounds, and only a small fee if you want to take it indoors and explore the 18,000 square-foot museum.
The museum itself houses an impressive collection of weapons, uniforms, vehicles, and photographs of Pennsylvania's citizen-soldiers answering the call of duty in all of America's major armed conflicts.
---
8. Colyer Lake
Colyer Lake is a 77-acre body of water owned by the Commonwealth of Pennsylvania and managed by the Fish and Boat Commission for public fishing and boating.
The Colyer Lake Trail is a scenic and relatively easy to hike 2.6 mile trail that loops around the lake, and is particularly beautiful in the fall.
If you're not into hiking, there are plenty of great fall foliage view to be had from parking areas on both the north and south shores of the lake.
From Colyer Lake it's just a quick trip back into State College, completing this fall foliage road trip loop.
---
So there you have it – a 106-mile fall foliage road trip through Centre County, stopping off at both beautiful natural attractions and historic landmarks as well.
---
Related Articles
The 5 Best Scenic Overlooks Near State College is your guide to some of the best mountaintop views of Happy Valley.
---
Whether you are a Penn State student, State College local, or just visiting Happy Valley, here are the 5 best State Parks near State College.
---
Exploring the Arboretum at Penn State is your guide to this peaceful oasis amidst the hustle and bustle of Penn State's main campus in State College.
---
Exploring Shaver's Creek Environmental Center Near State College is your guide to a Penn State owned and operated aviary and wildlife learning center, located just 12 miles outside of State College in rural Huntingdon County.
---
24 Must-See Attractions in Centre County is your guide to even more great things to see and do in Happy Valley.
---
50 Fabulous Fall Foliage Destinations in PA is a guide to 50 of the most amazing places to see fall foliage across Pennsylvania.
---
Did you enjoy this article?
If so, be sure to like and follow PA Bucket List on Facebook, Instagram, and/or Pinterest to stay up-to-date on my latest write-ups about the best things to see and do in Pennsylvania!
Click on any of the icons below to get connected to PA Bucket List on social media.
---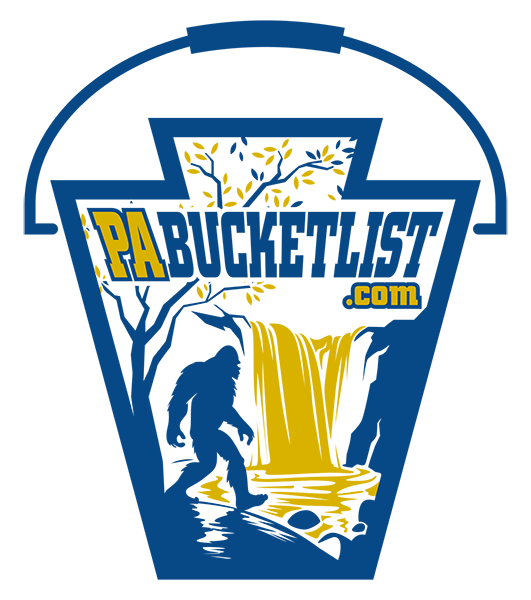 Pennsylvania's Best Travel Blog!