The Admiral Peary Monument in Cambria County honors U.S. Naval officer Robert Peary, a Cresson native credited with being the first explorer to reach the North Pole.
Beginning in 1886, Peary made numerous expeditions to the Arctic, culminating in his reaching the North Pole on April 6, 1909.
Although there was/is some debate as to whether he really did reach the North Pole, the National Geographic Society, as well as the Naval Affairs Subcommittee of the U.S. House of Representatives, credited Peary with achieving the feat.
---
The Admiral Peary Monument in Cambria County
Robert Edwin Peary was born on May 6, 1856 in Cresson, Cambria County, to Charles N. and Mary P. Peary.
The Robert Peary Monument stands approximately 100 yards from his birthplace, which no longer exists.
At first glance, the monument appears to depict Bigfoot walking his dog!
But once you've looked at some historical photos of Admiral Peary in his fur parka, standing next to his sled dogs, the statue actually looks remarkably accurate.
A plaque at the bottom of the monument lists some of the accomplishments Admiral Peary is credited with .
Although Peary only lived in Cresson for the first three years of his life (Peary and his mother moved to Portland, Maine after his father died in 1859), the highway passing his birthplace and a nearby school are named in his honor.
---
How to Find the Admiral Peary Monument
The Admiral Peary Monument is located at 7373 Admiral Peary Hwy, Cresson, PA 16630.
If navigating by GPS coordinates, use 40.461426, -78.599055 for the parking area closest to the monument.
Admiral Peary accomplished a great deal during his lifetime, and the monument and park commemorating his birthplace makes for an interesting quick visit when exploring other attractions in Cambria County.
---
Nearby Attractions
Prince Gallitzin's crypt in Cambria County contains the remains of a former Russian prince turned trailblazing Catholic priest and now potential future saint, Demetrius Augustine Gallitzin.
---
Exploring the Abandoned Cresson State Prison in Cambria County takes you inside the razor wire and concrete cell blocks of this former medium-security state prison, which closed in 2013.
---
The Johnstown Flood National Memorial in Cambria County honors the more than 2,200 lives lost and the thousands more injured in the Johnstown Flood of May 31, 1889.
---
The Horseshoe Curve Near Altoona is a must-see destination for railfans of all ages!
---
Hinckston Run Falls in Cambria County is a man-made waterfall formed by the outflow of the Hinckston Run Reservoir near Johnstown.
---
Did you enjoy this article?
If so, be sure to like and follow PA Bucket List on Facebook, Instagram, and/or Pinterest to stay up-to-date on my latest write-ups about the best things to see and do in Pennsylvania!
Click on any of the icons below to get connected to PA Bucket List on social media.
---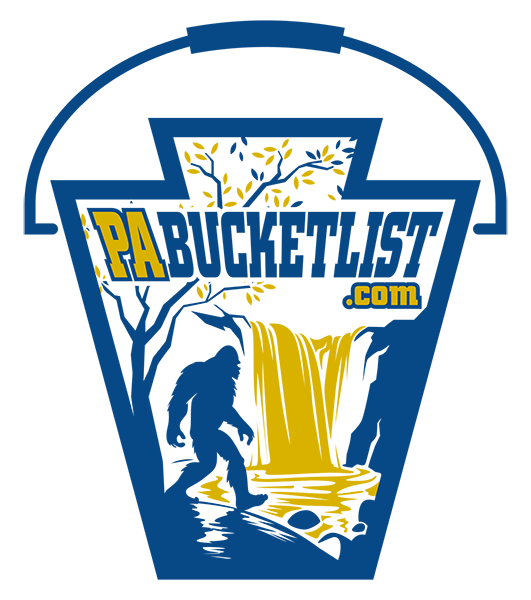 Pennsylvania's Best Travel Blog!