Prince Gallitzin's crypt in Cambria County contains the remains of a former Russian prince turned trailblazing Catholic priest, Demetrius Augustine Gallitzin.
Born the son of the Russian ambassador to France and Holland, Gallitzin came to the United States when he was 22 years old, entered the Catholic priesthood under an assumed name (Augustine Smith), and essentially gave up his chance to live as a Russian aristocrat to become a frontier priest in America.
---
Prince Gallitzin Founds Loretto
In 1799, Gallitzin founded Loretto, the only English-speaking Catholic settlement west of Baltimore, and named his church in honor of Saint Michael the Archangel.
For 41 years, Prince Gallitzin traveled the Allegheny Mountains, living in poverty, performing his duties as a Catholic priest, and building up the Catholic community in the area.
---
Gallitzin Spring
One of Gallitzin's favorite places to stop on his travels was a spring along what is today old Route 22.
That roadside spring is now called Gallitzin Spring in his honor.
---
Prince Gallitzin's Crypt
Father Gallitzin ministered dutifully until the end of his life, and died at Loretto on May 6, 1840, at age 69.
He was buried, according to his wishes, in a simple grave midway between his residence and the church.
In 1899, on the centennial of the founding of Loretto, Father Gallitzin's gravesite was capped by a pedestal of granite and a bronze statue, donated by former Loretto resident Charles M. Schwab, who also paid for the construction of the large stone church that stands there today.
Prince Gallitzin's remains were taken from a decayed wooden coffin and placed in a cast iron casket, which is visible today in the crypt beneath the statute and marble slabs.
There are 5 steps leading down to the crypt, and you must crouch/kneel (fittingly) to reach the coffin.
The faithful routinely leave prayer requests on Prince Gallitzin's coffin, and in 2005 Gallitzin was named a Servant of God, the first step on the path to possible sainthood.
---
Directions to Prince Gallitzin's Crypt and Gallitzin Spring
Saint Michael's Church and Prince Gallitzin's crypt are located at 321 Saint Mary Street, Loretto, PA 15940.
Gallitzin Spring is located approximately 13 miles from Loretto along old Route 22, at GPS coordinates 40.446139, -78.525790.
---
Nearby Attractions
The Sunken Gardens at Mount Assisi are part of the beautifully manicured grounds of the Saint Francis Friary in Cambria County.
Open to the public from dawn until dusk and free of charge, the Sunken Gardens at Mount Assisi are comprised of 3.5 acres of fountains, statues, and gorgeous landscaping, some of which dates back more than 100 years!
---
Prince Gallitzin State Park is a 6,249-acre recreational area in Cambria County.
At the heart of the park you'll find 1,635-acre Glendale Lake, with 26 miles of shoreline.
---
The Admiral Peary Monument in Cambria County honors U.S. Naval officer Robert Peary, a Cresson native credited with being the first explorer to reach the North Pole.
---
The Gallitzin Tunnels are a trio of historic railroad tunnels through the Allegheny Mountains in the small town of Gallitzin, named in honor of Prince Gallitzin.
---
In conjunction with the Gallitzin tunnels, the World Famous Horseshoe Curve allowed trains to cross back and forth over the steep Allegheny Mountains, something that had been impossible before 1854.
---
The Altoona Railroaders Memorial Museum in Blair County celebrates the lives of both railroad workers and railroading communities in central Pennsylvania.
---
Fans of all things old, abandoned, and slightly creepy will find the abandoned Cresson State Prison in Cambria County a thrill to explore!
---
The Johnstown Flood National Memorial honors the more than 2,200 lives lost and the thousands more injured in the Johnstown Flood of May 31, 1889.
---
The Johnstown Flood Museum in downtown Johnstown also tells the story of the 1889 flood, but from a slightly different perspective and with different artifacts, exhibits, and an award-winning film of its own.
---
Did you enjoy this article?
If so, be sure to like and follow PA Bucket List on Facebook, Instagram, and/or Pinterest to learn more about the best things to see and do in Pennsylvania!
Click on any of the icons below to get connected to PA Bucket List on social media.
---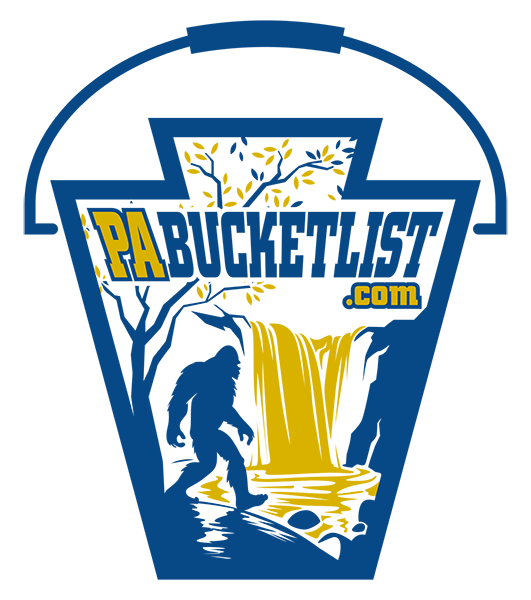 Pennsylvania's Best Travel Blog!