Winter is a magnificent time to hike at Parker Dam State Park in Clearfield County!
Maybe you've hiked there before in the summer months.
Take it from me – winter hiking at Parker Dam State Park will be like seeing everything with a fresh set of eyes.
---
Getting to Parker Dam State Park in the Winter
The roads into and around the park are "limited winter maintenance" roads, which means typically plowed but still snowcovered.
I have no problems getting in and out in my 4WD truck, but my advice is to know YOUR vehicle's snow/ice capabilities and plan accordingly.
If you have any doubts or questions about current road conditions at the park, try calling ahead to the Park Office at 814-765-0630.
---
Best Winter Hiking Trails at Parker Dam State Park
I'm going to share with you a few of my favorite winter hiking trails at Parker Dam State Park, but you'll find many additional hiking trails to explore here, either beginning in or passing through Parker Dam State Park and continuing into the surrounding Moshannon State Forest.
Laurel Run Trail
Laurel Run Trail starts near the campground bridge, follows the eastern shoreline of the Parker Lake, traverses the dam breast, and follows Laurel Run downstream, for a total distance of 1.6 miles.
The first portion of the trail is a boardwalk through a swampy area.
Near the northern end of the lake, the Laurel Run Trail passes through a field of enormous boulders.
Near the breast of the dam, you'll have a fantastic view of the frozen lake surface.
The iconic white rocks that spell out "Parker Dam" are also located near the northeastern edge of the lake.
Here's what they look like when NOT covered in snow and ice.
---
The Log Slide Trail
The Log Slide Trail is a 0.4 mile section of the Quehanna Trail, in the southeastern corner of the park.
A display at the trailhead shows historic lumbering tools used in the 1870s to harvest timber in the area.
An authentic reproduction of a log slide is also located along the Log Slide Trail, and this is how logs would have been transported to the original "splash dam" along Laurel Run in the 1870s.
---
Trail of New Giants
The Trail of New Giants is a 1.2 mile trail that cuts through a portion of the park damaged by a tornado in 1985.
A 1/4-mile spur trail off the Trail of New Giants leads to two beautiful vistas of the park and surrounding forest.
The winter views of Parker Dam from the vista are quite a change of pace from the summer scenery.
---
Final Thoughts
If you've never thought about winter hiking at Parker Dam State Park, you're missing out on a beautiful experience!
And if you're totally unfamiliar with Parker Dam State Park, then may I suggest you check out my article Exploring Parker Dam State Park in Clearfield County to give yourself a good overview of the best things to see and do there.
---
Related Articles
13 Must-See PA State Parks for Winter Weather Lovers is your guide to some of the best places to enjoy the winter weather and great outdoors in PA!
---
Nearby Attractions
Parker Dam State Park is only a 30 minute drive from the Elk Country Visitor Center in Benezette.
Benezette is the epicenter of elk viewing in Pennsylvania, and no trip to the region is complete without at least a quick swing through the Elk Country Visitor Center and hopefully a few elk sightings along the way!
---
Parker Dam State Park is also a short drive from the Quehanna Wild Area, a destination that truly lives up to its name!
From waterfalls to wildlife to an abandoned Cold War military-industrial complex, the Quehanna Wild Area is a fascinating area to explore.
---
Bilger's Rocks in Clearfield County is billed by the Bilger's Rocks Association (the group that owns and maintains the park) as "Pennsylvania's Best Rock Outcropping"!
This 300 million year-old natural "rock city" is a must-see for fans of geology and all things megalithic!
---
Doolittle Station in nearby DuBois may just be the most eclectic roadside attraction in western PA!
Doolittle Station is a quirky mix of restaurants, museums, a brewery, and a bed and breakfast, all housed in historic train cars!
---
Did you enjoy this article?
If so, be sure to like and follow PA Bucket List on Facebook, Instagram, and/or Pinterest to stay up-to-date on my latest write-ups about the best things to see and do in Pennsylvania!
Click on any of the icons below to get connected to PA Bucket List on social media.
---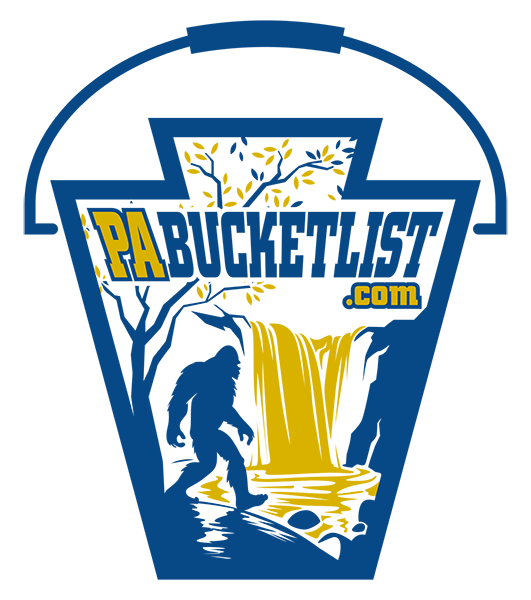 Pennsylvania's Best Travel Blog!