Bradford County, on the New-York – Pennsylvania border, is home to an amazing array of waterfalls!
Some are literally roadside, while others involve challenging hikes.
Here is a nice cross-section of those wet and wild destinations – 6 must-see waterfalls in Bradford County, PA!

For each waterfall mentioned, simply click on the blue text link to view details and directions to each one.
---
Holcomb Falls
Holcomb Falls is an exceptional roadside waterfall located along Leroy Mountain Road in Bradford County.
How easy is it to get to?
So easy that you can literally park right next to it!
You'll find a map and directions to Holcomb Falls HERE.
---
Deep Hollow Falls
Deep Hollow Falls on State Game Lands 36 in Bradford County just may be the prettiest waterfall you've never heard of!
Located a mere 250 yards from a Game Commission parking area, Deep Hollow Falls makes for a outstanding quick hike in a picturesque setting.
As with any hike on State Game Lands, be sure to observe the PA Game Commission's blaze orange clothing requirements relevant to the time of year you are visiting.
You'll find a map and directions to Deep Hollow Falls HERE.
---
Bradford Falls
At nearly 70 feet tall, Bradford Falls is one of the ten tallest waterfalls in Pennsylvania!
Located along the Bradford Falls Trail on State Game Lands 36, this is just one of three outstanding waterfalls along the aptly-named Falls Creek.
---
Barclay Falls
Immediately above Bradford Falls is another 30 foot-tall beauty known as Barclay Falls.
Reaching Barclay Falls involves a bit of back-tracking and hill-scrambling along the Bradford Falls Trail, but the reward is well worth it.
---
Laquin Falls
Laquin Falls, also located along the Bradford Falls Trail, is a 15 foot-tall waterfall named after a lumbertown that existed nearby in the early 1900s.
You'll find a map of the Bradford Falls Trail with directions to Laquin Falls HERE.
---
Thomas Run Falls
Thomas Run Falls is yet another outstanding Bradford County waterfall, located on State Game Lands 12 near the ghost town of Laquin.
Most of the hike to this one takes place on a flat, easy-to-navigate game lands road, and you'll find a map as well as GPS coordinates to Thomas Run Falls HERE.
---
So there you have it – 6 must-see waterfalls in Bradford County, PA!
Whether you enjoy a brisk hike or a quick pit-stop, there's a waterfall for all interests and abilities in Bradford County, Pennsylvania!
---
Related Attractions
33 Must-See Waterfalls in Tioga County is your guide to a wide array of waterfalls in Bradford County's neighbor to the west.
---
25 Must-See Waterfalls in Sullivan County is your ticket to discovering some of the finest waterfalls in Bradford County's neighbor to the south.
---
The McIntyre Wild Area Waterfalls Guide has directions to more than a dozen off-trail waterfalls in nearby Lycoming County.
---
The Ultimate Pennsylvania Waterfalls Guide is your source for directions to HUNDREDS of waterfalls across the Keystone State!
---
Did you enjoy this article?
If so, be sure to like and follow PA Bucket List on Facebook, Instagram, and/or Pinterest to stay up-to-date on my latest write-ups about the best things to see and do in Pennsylvania!
Click on any of the icons below to get connected to PA Bucket List on social media!
---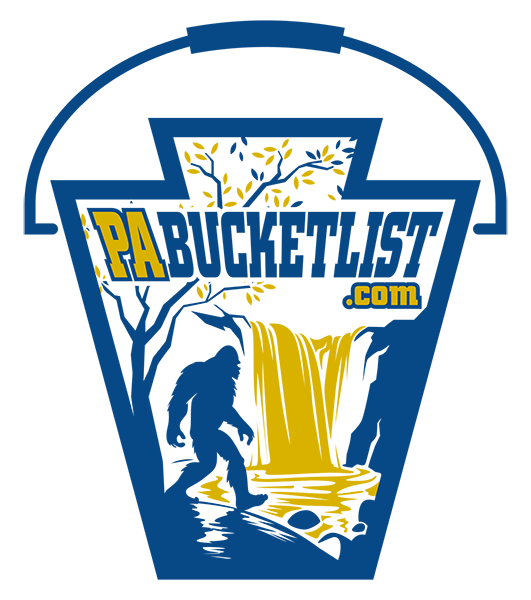 Pennsylvania's Best Travel Blog!