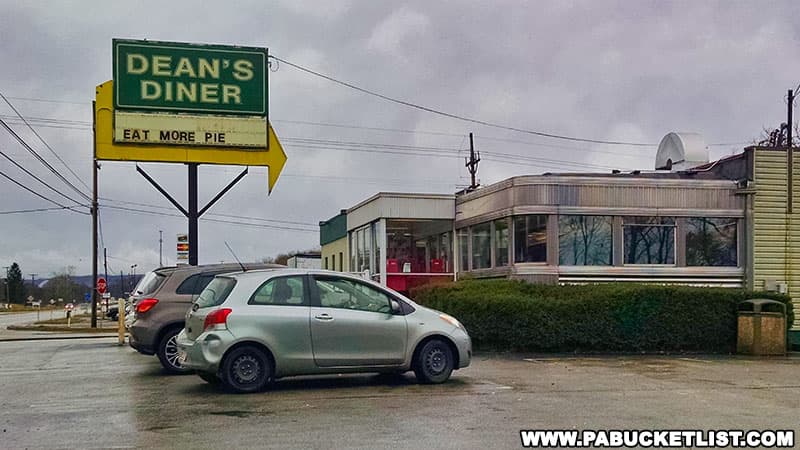 Dean's Diner is a 24-hour beacon for hungry motorists traveling along Route 22 near Blairsville, Indiana County.
It's a classic American diner with all the stick-to-your-ribs good food you'd expect.
Dean's Diner is an original dining car from the 1950's.
For more than 70 years, it's been a perfect pit stop between Pittsburgh and State College for hungry Penn Staters.
Delicious food, great coffee, friendly service, and reasonable prices are all hallmarks of Dean's Diner.
If you find yourself on Route 22 in Indiana County, skip the chain restaurants and check out Dean's Diner for an authentic slice of Americana, 24 hours a day!
---
Nearby Attractions
The Jonnet Flea Market is another iconic Route 22 pit stop near Blairsville.
You could easily spend an entire afternoon picking through the "treasures" for sale in this former car dealership turned massive bazaar of bargains.
---
Buttermilk Falls in Indiana County is one of the tallest waterfalls in western PA.
It was also part of the summer estate of Fred McFeely, grandfather of Fred Rogers, THE Fred Rogers of "Mr Roger's Neighborhood" fame.
---
The Jimmy Stewart Museum in Indiana County preserves the legacy of Indiana, Pennsylvania's favorite son – actor Jimmy Stewart.
Perhaps best known for his role as George Bailey in "It's A Wonderful Life", Jimmy Stewart was also a distinguished soldier, family man, and all-around upstanding citizen.
---
Indiana County was at one time home to at least 48 covered bridges.
Today, there are four remaining covered bridges in Indiana County, all located in close proximity to one another in an area north of the college town of Indiana.
---
Did you enjoy this article?
If so, be sure to like and follow PA Bucket List on Facebook, Instagram, and/or Pinterest to learn more about the best things to see and do in Pennsylvania!
Click on any of the icons below to get connected to PA Bucket List on social media.
---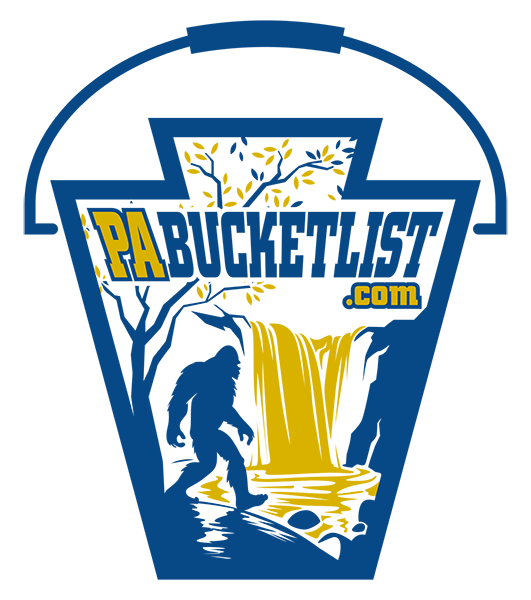 Pennsylvania's Best Travel Blog!