The Jonnet Flea Market along Route 22 is one of my favorite roadside attractions in Westmoreland County!
Or perhaps I should say favorite "roadside distractions", as I could easily spend an entire afternoon picking through the treasures for sale in this former car dealership turned massive bazaar of bargains.
---
How to Find the Jonnet Flea Market
The Jonnet Flea Market is located just west of Blairsville alongside Route 22 – the street address is 9912 US-22, Blairsville, PA 15717 – CLICK HERE for directions on Google Maps.
As of December 1, 2022 the flea market is open Friday, Saturday, and Sunday from 9-3; parking is both free and plentiful.
Please note: on Fridays only certain vendors are open, and you must use the entrance at the back of the building.
---
What You'll Find at the Jonnet Flea Market
In short – anything and everything!
I personally collect albums in vinyl, cassette, and CD formats, as well as 1980s pop culture memorabilia, so that's what I tend to gravitate towards.
And if you're a vinyl collector like me, there is a TON of vinyl inventory to pick through.
Remember LaserDiscs – they got 'em.
Vintage clothing and jewelry fans will find plenty love about the Jonnet Flea Market.
Or maybe you're a belt buckle collector?
Certain items are hard to describe but nearly impossible to live without!
I like to describe flea markets as pop culture museums where you can actually buy the exhibits.
And if you ARE looking to buy, it pays to be nice when you're negotiating a price.
Ona recent visit to the Jonnet Flea Market I was able to walk away with this epic Family Ties game for half the initial asking price – to me the negotiation is a big part of the thrill of the flea market hunt!
You'll never get "board" at the Jonnet Flea Market, that's for sure.
Check out the Tiki Hut when you get hungry or thirsty.
Open since November 1982, the Jonnet Flea Market is an iconic flea market that every Pennsylvania "picker" needs to visit at least once.
You never know who or what you'll find at this Westmoreland County roadside attraction, but DO check out the Jonnet Flea Market along Route 22 and see what you've been "mitten"!
---
Related Attractions
The Plaza Centre Antique Gallery is a massive antique store/flea market housed in a historic former theatre in downtown Bellefonte, the Centre County seat.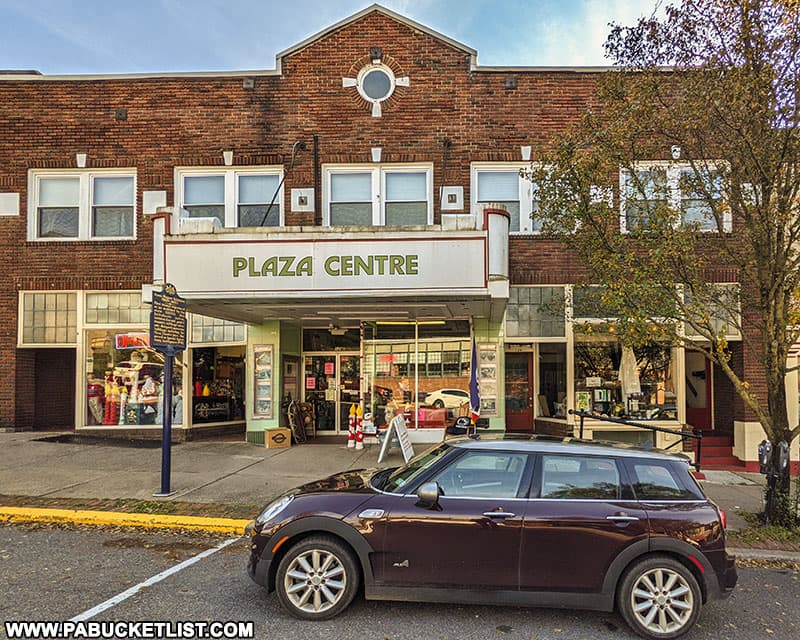 Plaza Centre includes not only the former Plaza Theatre building, but the adjacent building as well, for a total of 6 floors and more than 100 vendors!
---
Black Rose Antiques and Collectibles is an antique store featuring more than 85 vendors in the Chambersburg Mall.
---
Nearby Attractions
Buttermilk Falls in Indiana County is a beautiful waterfall in a county park that you can literally stand behind, thanks to a special viewing platform installed for that purpose.
Buttermilk Falls was once the summer playground of Mister Rogers (yes – THE Mister Rogers!) and you'll find a lot of interesting displays pertaining to that in the park as well.
---
Dean's Diner is a 24-hour beacon for hungry motorists traveling along Route 22 near Blairsville, Indiana County.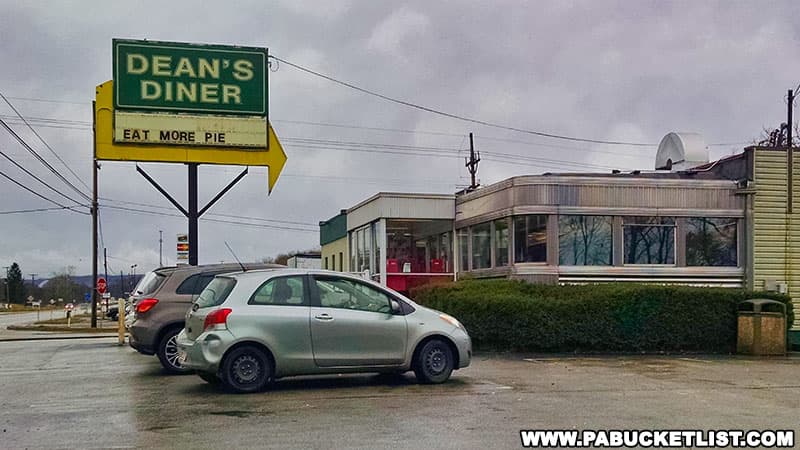 It's a classic American diner with all the stick-to-your-ribs good food you'd expect.
---
Exploring the Covered Bridges of Indiana County will show you how to find the four remaining covered bridges in the county.
---
The Jimmy Stewart Museum in Indiana County preserves the legacy of Indiana, Pennsylvania's favorite son – actor Jimmy Stewart.
The Jimmy Stewart Museum displays an extensive collection of memorabilia related to all phases of his life – from early childhood, through his military career, and of course his extensive acting career.
---
Did you enjoy this article?
If so, be sure to like and follow PA Bucket List on Facebook, Instagram, and/or Pinterest to learn more about the best things to see and do in Pennsylvania!
Click on any of the icons below to get connected to PA Bucket List on social media.
---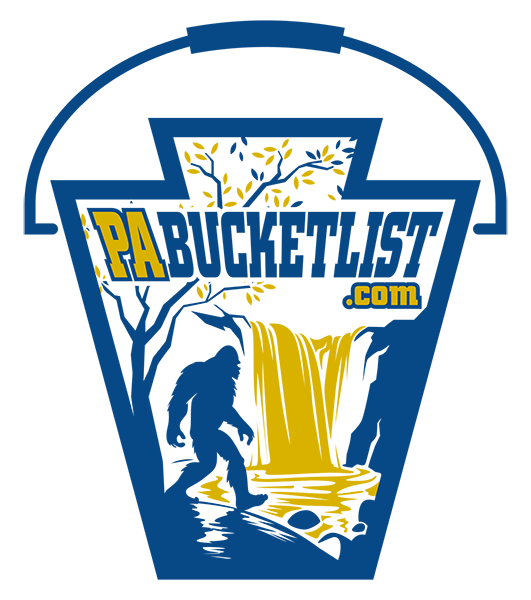 Pennsylvania's Best Travel Blog!