Indian Wells Overlook is an exceptional scenic vista located right along the Mid State Trail near the Centre-Huntingdon county line.
So if you're already thru-hiking the Mid State Trail, you're literally going to follow the orange blazes right to and through Indian Wells.
But if you're simply looking to visit Indian Wells Overlook as a quick out-and-back hike, then I've got the map, directions, and GPS coordinates you need to make that happen!
---
How to Find Indian Wells Overlook in the Rothrock State Forest
The hike I'm going to describe here is roughly 0.5 miles one-way to reach Indian Wells Overlook, from a parking area along Bear Gap Road in the Rothrock State Forest.
The parking area for the Indian Wells hike is located roadside at GPS coordinates 40.72674, -77.78964.
---
Bear Gap Vista
Just to the north of the parking area is Bear Gap Vista (GPS coordinates 40.72780, -77.78994).
Bear Gap Vista offers you a wide-open western view of the Rothrock State Forest in Huntingdon County.
---
Keith Spring
Just to the south of the parking area, marking the trailhead for this hike, is Keith Spring.
Keith Spring is a freshwater spring that is now a piped for modern convenience and sanitary purposes, but the old stone cistern is still there and the Keth Spring Trail starts right behind it.
---
Hiking to Indian Wells Overlook
From the trailhead at Keith Spring, follow the obvious path approximately 300 yards to an intersection with the Mid State Trail, at GPS coordinates 40.72675, -77.78660.
From this intersection, turn left and follow the Mid State Trail approximately 0.3 miles.
Just before you get to Indian Wells, you'll reach a large campsite.
The trail bears right at the campsite at proceeds slightly uphill to the overlook.
You'll find the southwestern edge of Indian Wells Overlook at GPS coordinates 40.73030, -77.78223.
The overlook itself is nearly 130 yards wide.
Indian Wells is perched high above Bear Meadows Natural Area, an 890 acre parcel of forest surrounding a fen wetland that is classified as a National Natural Landmark.
The views from Indian Wells in October are some of the finest in Centre County.
---
Nearby Attractions
Just to the south of Indian Wells, near the intersection of Bear Meadows Road and Wampler Road, you'll find Wampler Road Vista.
You can read more about how to find this vista in my write up The 13 Best Scenic Overlooks in Huntingdon County.
---
Just to the north of Indian Wells, also along the Mid State Trail, you'll find several additional Bear Meadows Overlooks.
You can read more about how to find these vistas in my article The 13 Best Scenic Overlooks in Centre County.
---
Whipple Dam State Park is a 256 acre recreational area in Huntingdon County, 12 miles south of State College.
---
Greenwood Furnace State Park is a 423 acre recreational paradise in the mountains of Huntingdon County.
---
The Alan Seeger Trail is a short but beautiful loop hike through the Alan Seeger Natural Area in the Rothrock State Forest.
---
Shaver's Creek Environmental Center in Huntingdon County is a Penn State-owned wildlife center, with the aviary there being the big draw.
Here you'll find many of Pennsylvania's birds of prey, including some magnificent bald eagles.
---
If you're looking for additional scenic overlooks across the Keystone State, check out 65 of the Best Scenic Overlooks in PA.
---
Did you enjoy this article?
If so, be sure to like and follow PA Bucket List on Facebook, Instagram, and/or Pinterest to learn more about the best things to see and do in Pennsylvania!
Click on any of the icons below to get connected to PA Bucket List on social media.
---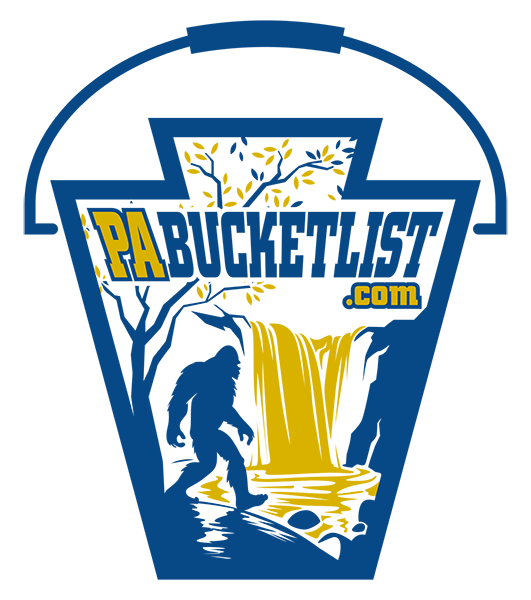 Pennsylvania's Best Travel Blog!