If you're looking for the best things to see and do in Franklin County, you're in the right place!
The county was formed in 1784 and named in honor of Benjamin Franklin.
The county seat is in Chambersburg, where more than 500 structures were burned by Confederate raiders in July, 1864.
From covered bridges and historic sites to caverns and state parks, here are 10 of the best things to see and do in Franklin County, Pennsylvania (plotted as a blue-and-white stars on the map below).
---
Simply click on the blue text links in the descriptions below to read more in-depth information about each destination.
---
1. Buchanan's Birthplace State Park
Buchanan's Birthplace State Park in Franklin County preserves the birthplace of the James Buchanan, 15th President of the United States.
The focal point of the park is a large pyramid marking the spot where the cabin Buchanan was born in once stood.
Construction of the pyramid took 35 laborers two months to complete, and the project was finished on November 15, 1907.
Numerous informational displays at the park highlight the life and political career of James Buchanan.
---
2. Buchanan's Birthplace Cabin
The cabin James Buchanan was born in is now located on the campus of the Mercersburg Academy, roughly 3 miles east of where it originally stood.
The Buchanan cabin was purchased and moved several times by various individuals, before being purchased by the Mercersburg Academy for $300 in 1953.
Buchanan lived in this simple 2-story cabin until age 6, when the family moved into a larger home in Mercersburg.
If you visit the Buchanan Cabin on the Mercersburg Academy campus, be sure to take a few moments to admire the Irvine Chapel, whose spire rises high above the rest of the campus.
Dedicated in 1926, the Irvine Chapel spire in Mercersburg is a replica of the spire at University Church of St. Mary the Virgin in Oxford, England.
---
3. Historic Mercersburg
Mercersburg was the boyhood home of James Buchanan from ages 6-16.
Today you can walk the historic downtown area and see many "footprints" of Buchanan's past.
The home he lived in from ages 6-16 is now a hotel, pub, and restaurant named in his honor.
Another historic building on the town square is Stoner's Mansion House, currently a boutique hotel and tavern.
The hotel has a colorful history, including being the site of a confrontation between Union and Confederate troops on the final day of the Battle of Gettysburg.
---
4. Black-Coffey Caverns
Black-Coffey Caverns is the only cavern system in Pennsylvania accessed through the basement of a private home!
Black-Coffey Caverns operated as a "show cave" known as Baker Caverns from 1932 until 1954, then closed, went through a series of owners, and was off limits until recently.
The current owners have generously reopened the caverns to visitors on a donation-based basis, and have renamed the caverns Black (last name of current owner) Coffey (last name of farmer who discover the caverns) Caverns.
One of the things that separates Black-Coffey Caverns from other caves you may have visited in PA is that the entire tour is conducted using only flashlights!
---
5. Caledonia State Park
The 1,125-acre Caledonia State Park spans parts of Franklin and Admas counties, between Chambersburg and Gettysburg.
The park occupies land once owned by lawyer, politician, and iron industry investor Thaddeus Stevens, who opened the Caledonia Iron Works here in 1837.
Because of his strong aboloitionist views, Stevens' Franklin County iron works were burned by Confederate forces on their march to Gettysburg in June, 1863.
Today a historic trail at the state park is named in his honor.
The park is also home to a swimming pool, which costs $7.00/day for admission as of 2023.
---
6. Mont Alto State Park
Mont Alto State Park is a 24-acre "picnic park" and the oldest park still in the Pennsylvania state park system.
The park originated in 1875 as a summer resort and ceased operation in 1893, when it was subsequently obtained by the state.
---
7. Martins Mill Covered Bridge
Martins Mill Covered Bridge is the second-longest covered bridge in Pennsylvania.
Martins Mill Covered Bridge spans Conococheague Creek in Antrim Township.
The bridge was built using the Town Lattice Truss method, a design patented by architect Ithiel Town.
---
8. Witherspoon Covered Bridge
Witherspoon Covered Bridge in Franklin County is 87 feet long and spans Licking Creek.
The bridge was built in 1883, uses a Burr arch truss construction system, and is still open to vehicular traffic.
---
9. Fort Loudoun
The original Fort Loudon was built in 1756 to protect local setlers from raids by Native Americans during the French and Indian War.
The fort site and 207 acres surrounding acres were purchased the Commonwealth of Pennsylvania in 1967, and the curent replica of the original fort was dedicated in 1993.
Numerous informational panels around the fort site explain the colorful 9 year history of Fort Loudoun.
---
10. Black Rose Antiques
Black Rose Antiques and Collectibles is an antique store featuring more than 85 vendors in Chambersburg, PA.
It may also be the ONLY antique store in PA that serves as an anchor store at a "zombie mall"!
---
So there you have it – 10 of the best things to see and do in Franklin County, Pennsylvania!
---
Nearby Attractions
Located just east of Franklin County, Mister Ed's Elephant Museum and Candy Emporium features a dizzying array of elephant figurines, circus souvenirs, toys, statues, gardens, and artwork, as well as over a thousand kinds of candy!
---
The historic Round Barn near Gettysburg is truly one of the most interesting and beautiful barns in Pennsylvania!
---
10 Must-See Attractions in Gettysburg is your guide to some of the best things to see and do in one of PA's most-storied small towns.
---
9 Must-See Attractions in Fulton County is your guide to some of the best things to see and do in Franklin County's neighbor to the west.
---
Did you enjoy this article?
If so, be sure to like and follow PA Bucket List on Facebook, Instagram, and/or Pinterest to learn more about the best things to see and do in Pennsylvania!
Click on any of the icons below to get connected to PA Bucket List on social media.
---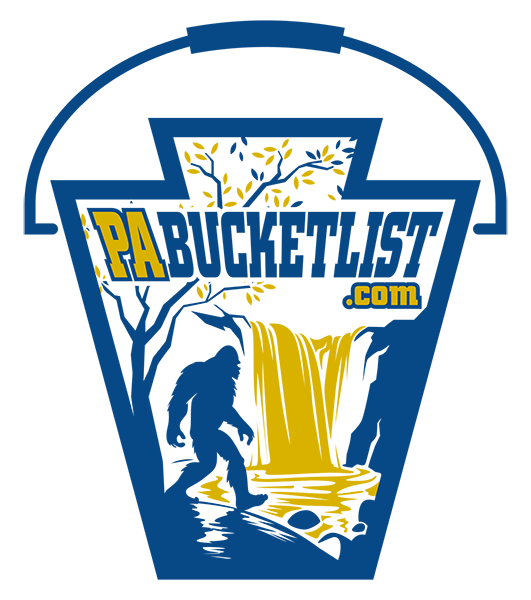 Pennsylvania's Best Travel Blog!