The 1,200-acre Keystone State Park in Westmoreland County is a great place for day-trips and family vacations year round!
Featuring a beautiful 78 acre lake as its centerpiece, Keystone State Park provides an ideal setting for camping, wildlife watching, hiking, fishing, swimming, or other outdoor adventures.
---
History of Keystone State Park
In 1909, the Keystone Coal and Coke Company purchased land at the meeting of McCune and Davis Runs and built a lake to supply water for washing bituminous coal from their nearby mines.
The water from Keystone Lake flowed, gravity-fed, through two miles of wooden pipes to the coal washing facility.
Executives of the company used Keystone Lake for fishing, swimming, and boating, and they built a stone lodge to be used as a meeting place for business, as well as a hunting lodge and vacation home.
Today you'll find artifacts from the coal mining era on display inside and outside the lodge, now called the James Kell Visitor Center.
In 1945, the Commonwealth of Pennsylvania acquired Keystone Lake, the lodge, and much of the surrounding land, creating Keystone State Park in the process.
---
The Best Things to See and Do at Keystone State Park
What follows is a a list of some of the best things to see and do at Keystone State Park, though it is by no means a list of EVERYTHING you can see and do at this beautiful spot east of Pittsburgh.
Camping at Keystone State Park
Keystone State Park has two campgrounds, featuring more than 100 campsites for tents or campers.
---
Fishing at Keystone State Park
The common game fish in Keystone Lake are trout, carp, northern pike, tiger muskellunge, largemouth bass, black crappie, yellow perch and bullhead catfish.
---
Boating at Keystone State Park
Keystone Lake has a public boat launch and mooring area on the north shore, by the breast of the dam, where you can also rent a boat between Memorial Day and Labor Day.
---
Swimming at Keystone State Park
A sand beach is open from Memorial Day to Labor Day, 8:00 A.M. to sunset.
---
Hiking at Keystone State Park
Keystone State Park features 8 miles of hiking trails, open year-round for hiking, cross-country skiing, and snowshoeing.
The 3 mile Davis Run Trail meanders through wetlands east of Keystone Lake before reaching an upland forest of mixed conifers and mature hardwoods.
The 2.2 mile Lakeside Loop Trail goes around the lake on park roads and walkways.
The 1.5 mile Stone Lodge Trail starts with a fairly steep climb that winds through hardwoods to ridgetop conifers.
---
Wildlife Watching at Keystone State Park
Warblers, kinglets, buffleheads, mergansers, herons, osprey, and many other birds migrate through the park, some stopping for a brief refueling visit, while others stay for the summer.
You'll also find an abundance of wildflowers throughout the park from spring through fall.
---
Picnicking at Keystone State Park
You'll find numerous picnic pavilions, picnic groves, and picnic tables scattered about Keystone State Park.
Many of these picnic areas feature beautiful views of Keystone Lake.
---
How to Find Keystone State Park in Westmoreland County
Keystone State Park is located three miles from the intersection of PA 981 and US 22 in Derry Township, just south of New Alexandria.
The park office is located at 1150 Keystone Park Road, Derry, PA 15627.
If navigating by GPS coordinates, use 40.376024, -79.379726 to locate the park office.
---
Nearby Attractions
Linn Run State Park is another Westmoreland County state park popular with hikers, campers, and picnickers.
The abandoned hunting lodge at Linn Run State Park is a remarkable set of ruins from the early days of "retreat camping" in Westmoreland County.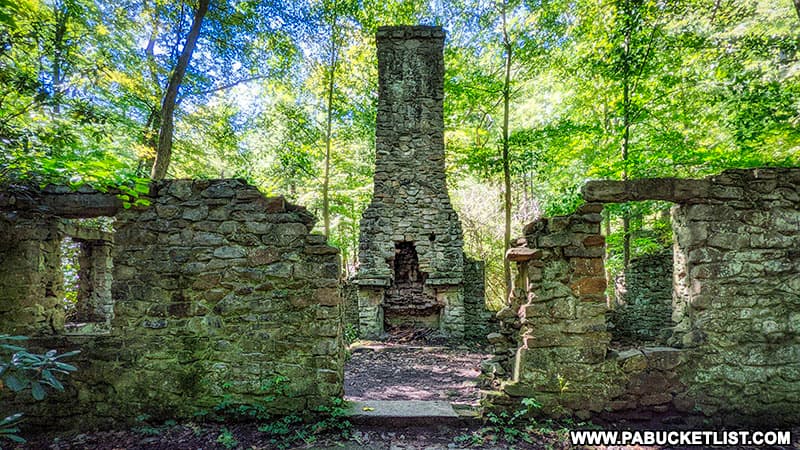 Adam Falls at Linn Run State Park is a picturesque 12 foot tall waterfall and is easy to reach via a short hike.
---
Fort Ligonier in Westmoreland County is a historically accurate reproduction of a British fort originally constructed in 1758.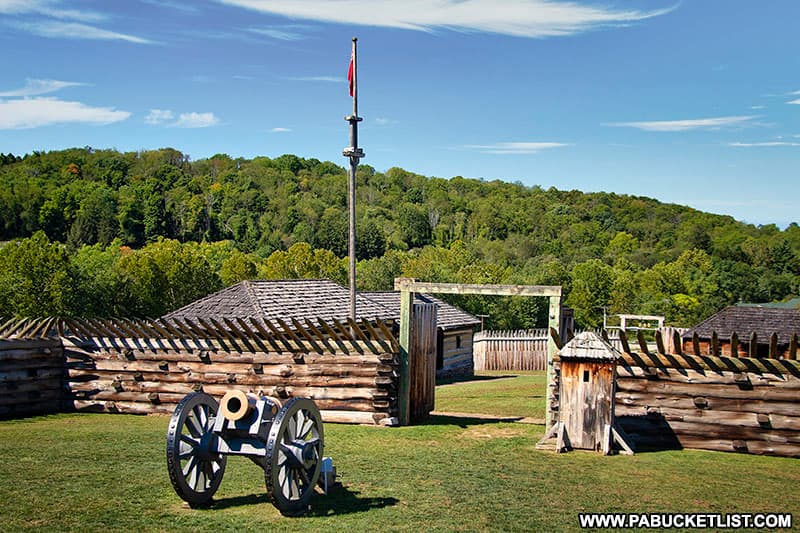 The museum at Fort Ligonier contains one of the most complete collections of French and Indian War artifacts in existence, many excavated from the ruins of the original Fort Ligonier itself.
---
Buttermilk Falls in neighboring Indiana County is located just off of Route 22.
The walkway extends behind the Buttermilk Falls, allowing you to stand BEHIND the veil of the waterfall!
---
The Jonnet Flea Market along Route 22 is one of my favorite roadside attractions in Westmoreland County!
The flea market is open Saturdays and Sundays from 9-4 (9-3 over the winter months), and parking is both free and plentiful.
---
12 Must-See Attractions in Westmoreland County is your guide to even more great things to see and do near Keystone State Park.
---
Did you enjoy this article?
If so, be sure to like and follow PA Bucket List on Facebook, Instagram, and/or Pinterest to stay up-to-date on my latest write-ups about the best things to see and do in Pennsylvania!
Click on any of the icons below to get connected to PA Bucket List on social media.
---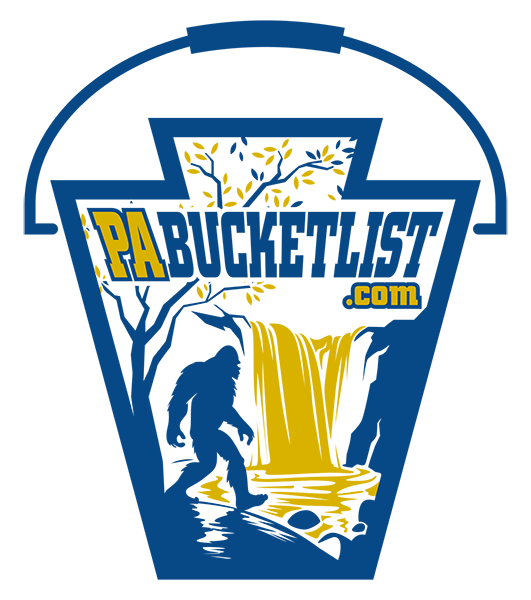 Pennsylvania's Best Travel Blog!