The Natural Water Slides at Ohiopyle State Park are beautifully chiseled channels resembling a water park attraction, carved through the sandstone which forms the banks and bottom of Meadow Run.
Whether you want to ride the waterslides (yes you are allowed to do that) or just take in the scenery, here's everything you need to know to explore and enjoy the Natural Water Slides at Ohiopyle State Park.
---
How to Find the Natural Water Slides at Ohiopyle State Park
The Natural Water Slides at Ohiopyle State Park are located on the southern outskirts of the Borough of Ohiopyle, right along Route 381.
If navigating by GPS, use coordinates 39.86211, -79.49487 to find the parking area, where you'll see a set of wooden stairs leading down to the water slides along Meadow Run.
If the parking lot is full, as it often is on a summer weekend, you can park in the lot next to Ohiopyle Falls and walk out the sidewalk to the slides.
---
Experiencing the Natural Water Slides in All Seasons
While summer is when the Natural Water Slides see the most action, they are a fantastic sight in all seasons.
Winter is probably my favorite time to photograph the slides.
October means plenty of fall foliage.
Even on an icy grey morning in early spring, these unique geological formations along Meadow Run are a compelling scene.
The small waterfall at the very bottom of the Natural Water Slides is my favorite scene to photograph here.
Here's the same vantage point in October.
And in the dead of winter!
The fact that this is essentially a roadside attraction means there's never a bad time to visit the Natural Water Slides at Ohiopyle State Park!
---
Nearby Attractions
The Meadow Run Trail at Ohiopyle State Park is a 1.85 mile loop hike featuring waterfalls, enormous rock formations, fossils, and all-around gorgeous Laurel Highlands scenery.
---
Nearby Cucumber Falls is arguably the most photogenic and most photographed waterfall in western Pennsylvania!
---
10 Must-See Waterfalls at Ohiopyle State Park gives you directions to ALL the best waterfalls close to the Natural Water Slides.
---
10 of the Best Hiking Trails at Ohiopyle State Park is your guide to 10 of my personal favorite hiking trails here, accompanied by a brief description of the highlights of each trail.
---
20 of the Best Things to Do at Ohiopyle State Park is your guide to even more great adventures at the park.
---
Fallingwater, located just a few miles from Ohiopyle, was designed by Frank Lloyd Wright and was voted by the American Institute of Architects as "the best all-time work of American architecture".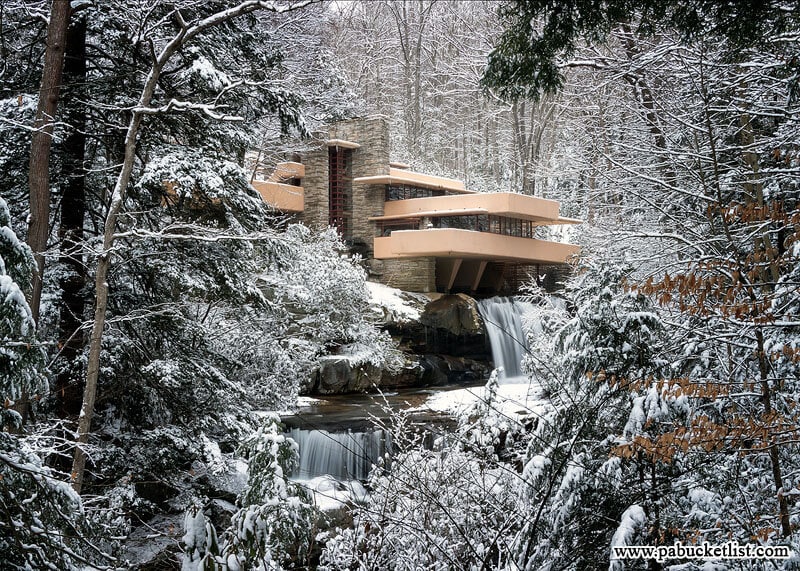 ---
Kentuck Knob in Fayette County is another nearby Frank Lloyd Wright-designed home, built in 1954 for Isaac and Bernardine Hagan, founders of the Hagan Ice Cream company in nearby Uniontown, PA.
---
Fort Necessity in Fayette County is the site of the first battle in what would become known in North America as the French and Indian War.
---
Laurel Caverns in Fayette County is billed as "Pennsylvania's Largest Cave", and is a great way to spend an hour or two BENEATH the Laurel Highlands!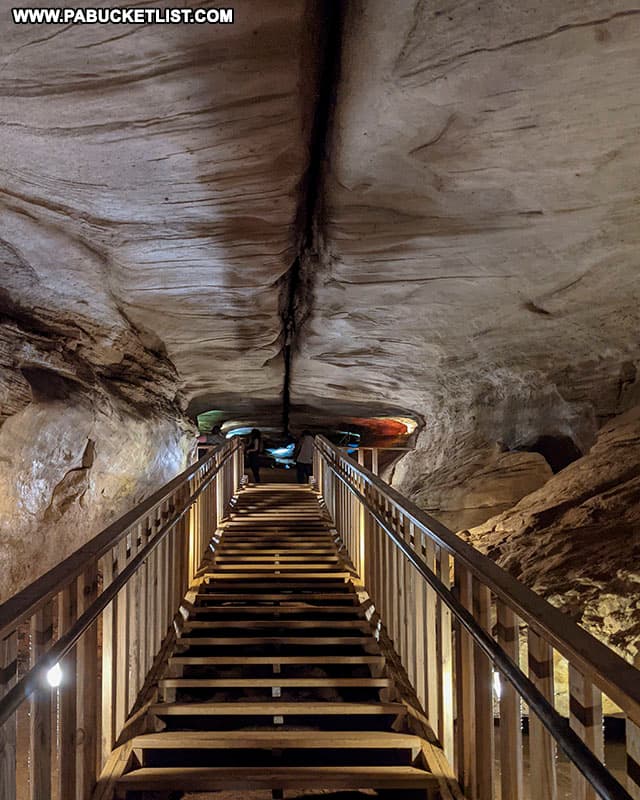 ---
Did you enjoy this article?
If so, be sure to like and follow PA Bucket List on Facebook, Instagram, and/or Pinterest to learn more about the best things to see and do in Pennsylvania!
Click on any of the icons below to get connected to PA Bucket List on social media.
---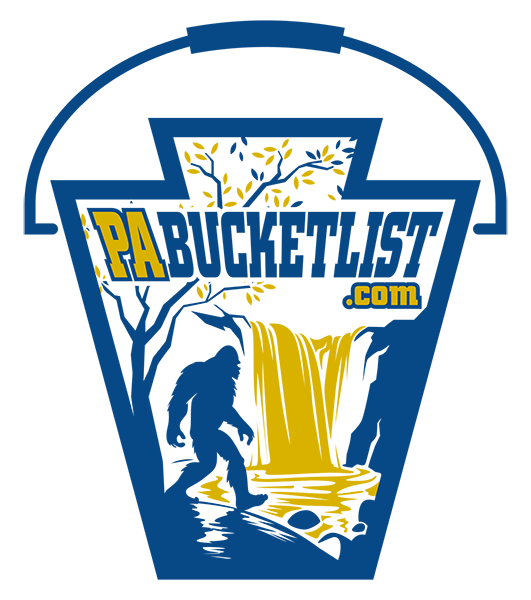 Pennsylvania's Best Travel Blog!