Central Pennsylvania waterfalls are diverse and plentiful!
Defined as Centre County and the counties adjacent to it, Central Pennsylvania is not only the geographic center of the Keystone State, but also an exceptional arena for outdoor activities, including hiking to and photographing waterfalls.
What I've assembled here is a list of 9 outstanding Central Pennsylvania waterfalls, for you to discover and enjoy.
Simply click on the blue text link in each waterfall description to see maps, directions, and additional photos of that waterfall.
---
Yost Run Falls
Yost Run Falls in the Sproul State Forest is the tallest waterfall in Centre County.
Located along the Chuck Keiper Trail, Yost Run Falls is located a little over a mile from the trail head along Route 144.
---
Kyler Fork Falls
Kyler Fork Falls, located near Yost Run Falls in the Sproul State Forest, is another Centre County gem.
---
Round Island Run Falls
Round Island Run Falls in Clinton County may be one of the most remote waterfalls in all of Pennsylvania!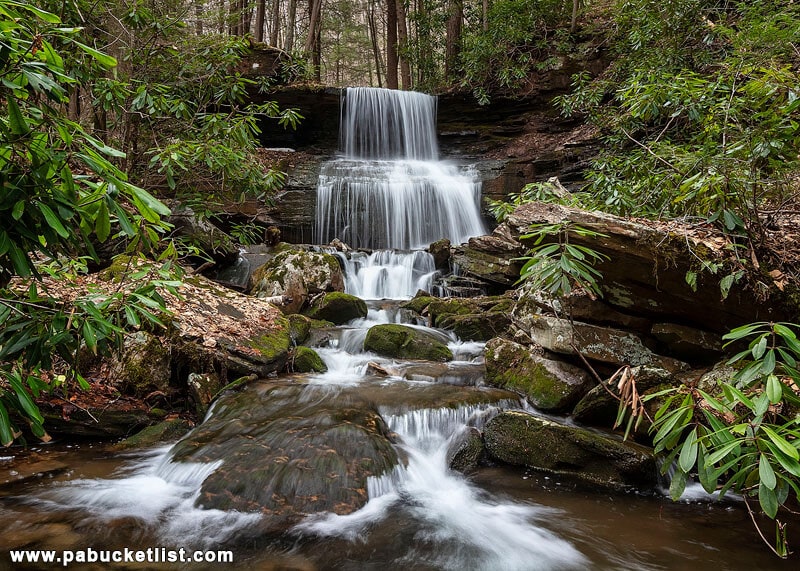 Located in the Sproul State Forest, one of the unique features of this waterfall is that you can stand BEHIND the upper tier.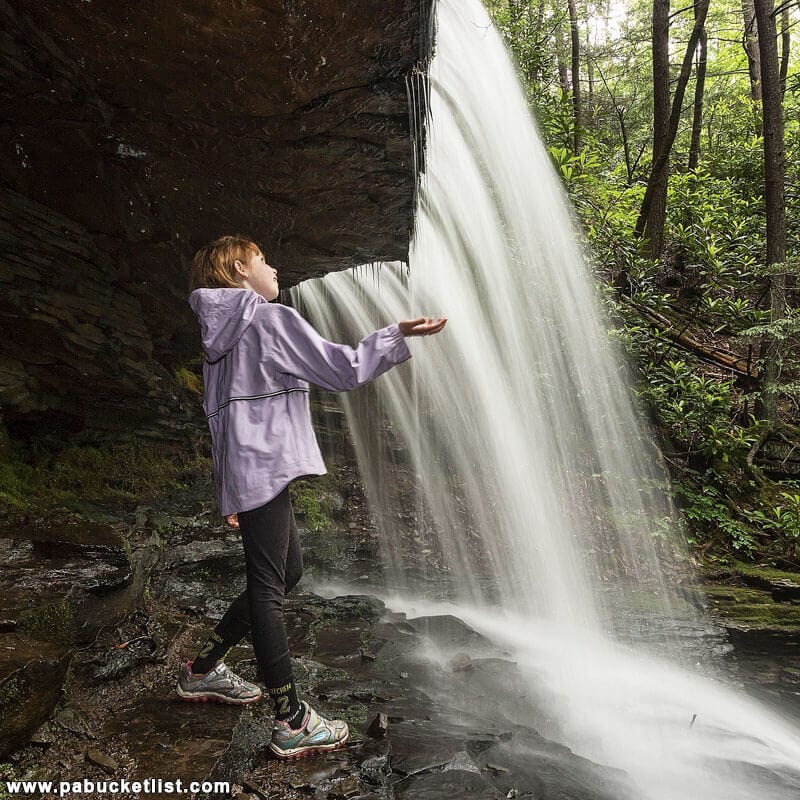 ---
Rosecrans Falls
Rosecrans Falls in Clinton County is situated on land owned by the Lock Haven Water Authority but managed by the Pennsylvania Game Commission.
This is quite possibly the most picturesque of all the Central Pennsylvania waterfalls, and looks magnificent in every season, especially winter.
---
McElhattan Falls
McElhattan Falls sits adjacent to Rosecrans Falls in Clinton County.
And while McElhattan Falls can easily be viewed from the base of Rosecrans Falls, it is important to note that McElhattan Falls is located on a parcel of PRIVATE LAND and should only be viewed from a distance.
---
Table Falls
Table Falls is located almost-roadside in the western portion of the Quehanna Wild Area, the least-densely populated area in all of Pennsylvania.
---
Wykoff Run Falls
Wykoff Run Falls is located roadside in the Quehanna Wild Area in Cameron County.
---
Rainbow Falls
Rainbow Falls at Trough Creek State Park in Huntingdon County is one of the best spots in Central Pennsylvania for "leaf peeping" in October.
---
Cabbage Creek Falls
Cabbage Creek Falls is a picturesque little waterfall tucked away in Shawnee Park (not to be confused with Shawnee State Park) in Blair County.
---
So there you have it!
9 must-see Central Pennsylvania waterfalls to add to your ever-growing PA Bucket List!
Nearby Attractions
The 13 Best Scenic Overlooks in Centre County introduces you to some amazing views in and around Happy Valley.
---
If covered bridges are more your speed, be sure to check out Saint Mary's Covered Bridge, the last remaining covered bridge in Huntingdon County.
---
Or check out Logan Mills Covered Bridge, the last remaining covered bridge in Clinton County.
Can't get enough of those PA waterfalls?
Then check out the 5 best waterfall hikes in Lycoming County!
---
Looking for a comprehensive list of the BEST waterfalls in ALL of Pennsylvania?
Then be sure to check out The Ultimate Pennsylvania Waterfalls Guide to discover the finest waterfalls in PA!
---
Did you enjoy this article?
If so, be sure to like and follow PA Bucket List on Facebook, Instagram, and/or Pinterest to stay up-to-date on my latest write-ups about the best things to see and do in Pennsylvania!
Click on any of the icons below to get connected to PA Bucket List on social media!
---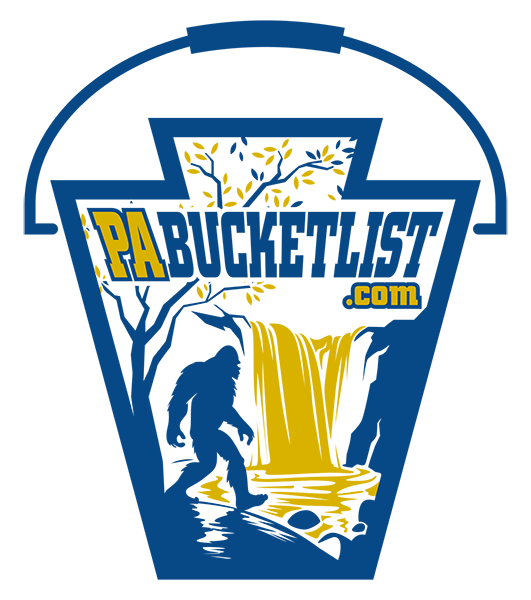 Pennsylvania's Best Travel Blog!