If you're looking for information about the Mars Flying Saucer in Butler County, you're in the right place!
The Mars Flying Saucer is a spaceship-themed roadside attraction in the small town of Mars, Pennsylvania, 25 miles north of Pittsburgh.
The town is believed to me named after the Red Planet, which in turn was named after the Roman god of war.
Appropriately, the local Mars Area school nickname is "the Fightin' Planets!"
The term "flying saucer" first came into widespread use in the late 1940s, and was quickly associated with the planet Mars in films and pop culture.
The Mars Flying Saucer is reportedly constructed from parts of two oil drums and weighs nearly 3,000 pounds.
It occupies a prominent spot in a downtown park, next to a ship's bell from the USS Mars, a Vietnam War-era Navy ship named after the town.
The USS Mars was decommissioned after 30 years of service, and a plaque honoring former crew members is displayed next to the ships' bell.
But it's the Flying Saucer that has made Mars a popular pitstop for folks that seek out the unusual roadside attractions dotting PA's landscape.
Don't confuse the Mars "flying saucer" with the Kecksburg "space acorn", yet another extraterrestrial roadside attraction in western PA.
Fans of kitschy small-town landmarks – be sure to put the Mars Flying Saucer on your PA Bucket List!
---
Nearby Attractions
The Snowman in Butler County is a one-of-a-kind, 13 foot-tall concession stand that dispenses delicious frozen treats from his round white belly!
---
Moraine State Park is a 16,725-acre recreational area located about an hour north of Pittsburgh in Butler County.
---
Playthings Etc. is a stealth bomber-shaped toy store along Route 8 in Butler County, billed by the owners as "The World's Coolest Toy Store!"
---
The Maridon Museum in downtown Butler is the only museum in Western Pennsylvania specifically focused on Asian art and culture.
---
Yellow Dog Village in neighboring Armstrong County is a former mining company town dating back to the early 1900s that now serves as a time capsule and tourist attraction.
---
Did you enjoy this article?
If so, be sure to like and follow PA Bucket List on Facebook, Instagram, and/or Pinterest to learn more about the best things to see and do in Pennsylvania!
Click on any of the icons below to get connected to PA Bucket List on social media.
---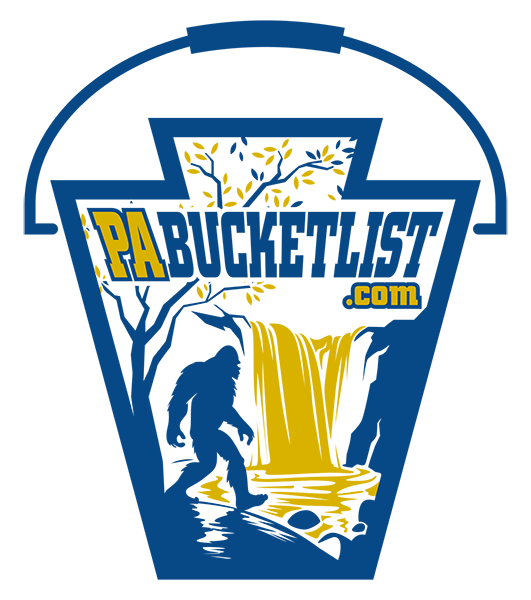 Pennsylvania's Best Travel Blog!