Buttermilk Falls at Lehigh Gorge State Park is a cascading waterfall along the Lehigh Gorge Rail Trail, 1/4 mile north of the Rockport Access to the park and rail trail.
---
How to Find Buttermilk Falls at Lehigh Gorge State Park
The closest point you can drive to and hike/bike to the falls is located at the Rockport Access to Lehigh Gorge State Park, located at GPS coordinates 40.96650, -75.75529.
You'll note on the map below this is also the closest point from which to hike/bike to Luke's Falls, located 1/4 mile south of the Rockport Access parking area.
The trail is wide and smooth, as you'd expect from a rail trail, and if you're on foot like I was the day these photos were taken, you'll reach Buttermilk Falls in about 10 minutes, walking at a comfortable pace.
---
Experiencing Buttermilk Falls at Lehigh Gorge State Park
It's difficult to say how tall Buttermilk Falls at Lehigh Gorge State Park really is, because it seems to extend all the way to the sky!
If I had to put a number to it, I'd venture to guess Buttermilk Falls is in the neighborhood of 60-70 feet tall.
As far as ease of access, it doesn't get much easier than hiking/biking to Buttermilk Falls at Lehigh Gorge State Park, unless you are talking about roadside waterfalls.
---
Other Points of Interest Near Buttermilk Falls
Aside from Luke's Falls, which I already mentioned, another nearby point of interest is an abandoned tunnel located back near the Rockport Access parking area (see map above) at GPS coordinates 40.96631, -75.75677.
The tunnel is fairly short (you can see one end from the other), but quite low in the center, and I had to hunch down quite a bit to get through to the far side.
To be honest I am not sure what this tunnel was used for – it seems far too low and rough-hewn to have served any railroad purpose.
From the far side you have a clear view down to the Rockport Access parking area, the rail trail, and the Lehigh River.
---
Nearby Attractions
Hickory Run State Park is a magnificent 15,990-acre recreational area adjacent to Lehigh Gorge State Park in Carbon County.
Featuring more than 40 miles of hiking trails, picturesque waterfalls, unique natural areas, and spectacular scenic overlooks, Hickory Run State Park has a LOT to offer!
---
Turn Hole Tunnel is an abandoned railroad tunnel located near the Glen Onoko access to Lehigh Gorge State Park.
And directly above Turn Hole Tunnel you'll find Moyer's Rock Overlook, offering a commanding view of the Lehigh Gorge.
---
If it's more regional waterfalls you seek, the 27 Must-See Waterfalls in the Poconos is exactly the guide you need!
---
The Mount Pisgah Trail in Jim Thorpe is a steep but easy-to-follow trail leading up Mount Pisgah to a pair of fantastic Carbon County vistas.
---
Tank Hollow Overlook in Carbon County offers visitors a stunning view of a bend in the Lehigh River in the western Poconos.
---
Riding the Lehigh Gorge Scenic Railway in Jim Thorpe is one of the best ways to explore the western Poconos, especially during fall foliage season!
---
The Jim Thorpe Memorial in Carbon County is the final resting place of the man voted "The Greatest Athlete of the First Half of the 20th Century" by the Associated Press.
---
Did you enjoy this article?
If so, be sure to like and follow PA Bucket List on Facebook, Instagram, and/or Pinterest to learn more about the best things to see and do in Pennsylvania!
Click on any of the icons below to get connected to PA Bucket List on social media.
---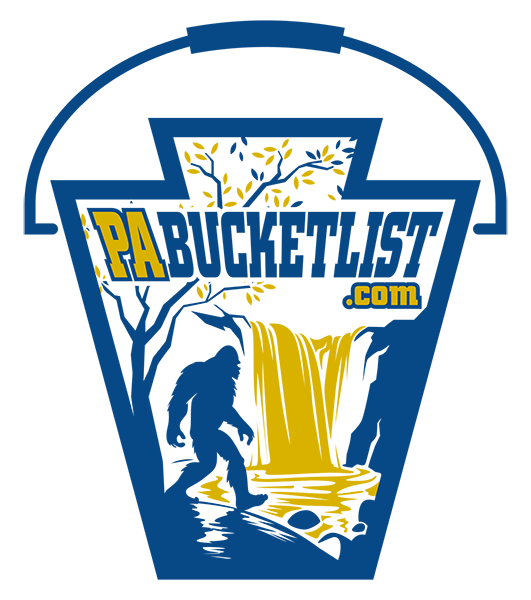 Pennsylvania's Best Travel Blog!