Emerald Falls is a picturesque 15 foot-tall waterfall in the Sullivan County portion of the Loyalsock State Forest.
Named for the abundant amount of emerald green moss on the surrounding rocks, Emerald Falls is also known locally as "Carolyn's Falls".
While there are several ways to get to Emerald Falls, I'm going to describe the route I feel is the best during high water conditions, as it involves the fewest "wet crossings" (just one), and it's a small one at that.
---
How to Find Emerald Falls in the Loyalsock State Forest
This hike begins at a parking area near the intersection of Bear Wallow Road and Slab Run Road, 4 miles northwest of Hillsgrove, at GPS coordinates 41.49071, -76.73801.
The entire hike encompasses 0.8 miles (one-way) and features 525 feet of elevation change.
The hike to Emerald Falls can be broken down into three parts.
The first third of the hike utilizes Browns Trail, a yellow-blazed trail that follows an old road grade.
Follow Browns Trail 0.3 miles until it starts to bear right/southwest (Emerald Falls is to the left/northeast), near GPS coordinate 41.48963, -76.73248.
At this point you'll bear left/northeast on the 0.25 mile off-trail portion of this hike, passing a particularly large, moss-covered boulder near GPS coordinate 41.49039, -76.73034.
Continue downhill/northeast another 215 yards until you reach a road grade above Swamp Run.
Turn right and follow the road grade downstream/southeast for 0.25 miles, making the one small wet crossing pictured earlier, until you reach Emerald Falls at GPS coordinates 41.48983, -76.72446.
---
Photographing Emerald Falls
Emerald Falls looks great from any angle.
From downstream you can get another small cascade in the foreground.
The view of Swamp Run from the top of Emerald Falls is great, but use caution near the edge.
Be sure to get plenty of the emerald green moss in your photos of Emerald Falls!
When you've had your fill of Emerald Falls, be sure to check out the excellent cascades a hundred yards upstream; you might have noticed them on your hike in.
Also be sure to check out Triple Falls, 0.4 miles upstream from Emerald Falls.
Little Swamp Run Falls is located on a side stream 0.25 miles upstream from Emerald Falls, but does involve a wet crossing of Swamp Run (see map at beginning of this article).
---
Nearby Attractions
Warburton Hollow Falls is a series of waterfalls along a beautiful mountain stream in the Loyalsock State Forest, 3 miles north of Hillsgrove in Sullivan County.
---
East Branch Falls is a wonderful 25-foot tall waterfall on the East Branch of Mill Creek in the Loyalsock State Forest.
---
Middle Branch Falls is located along Camels Road in the Loyalsock State Forest.
---
Mill Creek Falls is a photogenic 12-foot tall waterfall located just off of Mill Creek Road near Hillsgrove.
---
Dry Run Falls is an excellent roadside waterfall, located just east of Hillsgrove in the Loyalsock State Forest.
---
High Knob Overlook in Sullivan County is one of the most spectacular scenic vistas in all of Pennsylvania.
---
The 27 Best Waterfalls in the Loyalsock State Forest is your guide to even more waterfall adventures in this forest spanning 114,552 acres, scattered across Sullivan, Lycoming, and Bradford counties.
---
Did you enjoy this article?
If so, be sure to like and follow PA Bucket List on Facebook, Instagram, and/or Pinterest to learn more about the best things to see and do in Pennsylvania!
Click on any of the icons below to get connected to PA Bucket List on social media.
---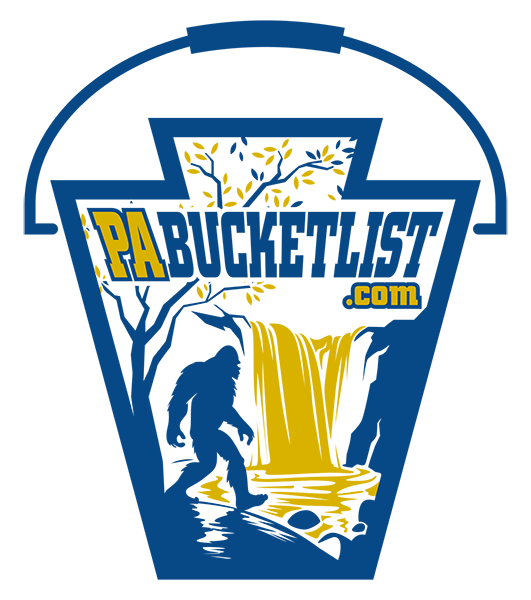 Pennsylvania's Best Travel Blog!