Kooser State Park occupies 250 wooded acres along Route 31 in Somerset County.
Initially constructed by the Civilian Conservation Corps in the 1930's, the focal point of the park is 4-acre Kooser Lake.
Kooser State Park and Kooser Run is named for John Kooser, who settled in the western end of the park near Kooser Spring in 1827.
Kooser Run is a stocked, high quality trout stream that runs the length of the park and is the source of water for Kooser Lake.
---
The Best Things to Do at Kooser State Park
---
Picnicking at Kooser State Park
There are numerous picnic tables and grills surrounding Kooser Lake, available on a first come, first served basis, as well as pavilions that can be reserved (or used by anyone when not reserved).
---
Fishing at Kooser State Park
Kooser Lake provides excellent fishing for trout, bass, bluegill, and pickerel.
---
Hiking at Kooser State Park
The 0.5 mile Tree Army Trail follows along Kooser Run and is named after the Civilian Conservation Corps, who were also known as Roosevelt's Tree Army.
The 1.0 mile Kincora Trail is named after a former church camp located where the park now sits.
---
The Beach at Kooser State Park
There is a small, non-guarded beach at the western end of Kooser Lake.
For those seeking a larger beach experience, Laurel Hill State Park offers that and is just minutes away.
---
Leaf Peeping at Kooser State Park
Kooser State Park is one of the many exceptional fall foliage destinations in the Laurel Highlands.
Mid to late October is typically the peak fall foliage period at Kooser State Park.
---
Nearby Attractions
Laurel Hill State Park
As mentioned previously, Laurel Hill State Park is located just minutes from Kooser State Park.
Hiking, boating, swimming, and fishing are just some of the popular pastimes at Laurel Hill State Park.
There's also a fantastic scenic overlook tower not to be missed!
---
Linn Run State Park
Linn Run State Park is a 612 acre park in neighboring Westmoreland County, popular with hikers, campers, and picnickers.
---
Cole Run Falls
Cole Run Falls in the Forbes State Forest is probably the second most famous roadside waterfall in Somerset County.
The most famous being the waterfall beneath the Pack Saddle Bridge.
---
Barronvale Covered Bridge
The Barronvale Covered Bridge is the longest covered bridge in Somerset County, at 162 feet in length.
The Barronvale Bridge is just one of ten historic covered bridges you can tour in Somerset County.
---
Beam Rocks Overlook
Beam Rocks Overlook offers a sweeping eastern view of Somerset County from high atop the Forbes State Forest.
Beam Rocks Overlook is just one of more than a dozen fantastic Laurel Highlands vistas.
---
The Forbes State Forest encompasses more than 50,000 acres in western PA, including waterfalls, scenic vistas, and the highest point in Pennsylvania!
---
Did you enjoy this article?
If so, be sure to like and follow PA Bucket List on Facebook, Instagram, and/or Pinterest to stay up-to-date on my latest write-ups about the best things to see and do in Pennsylvania!
Click on any of the icons below to get connected to PA Bucket List on social media.
---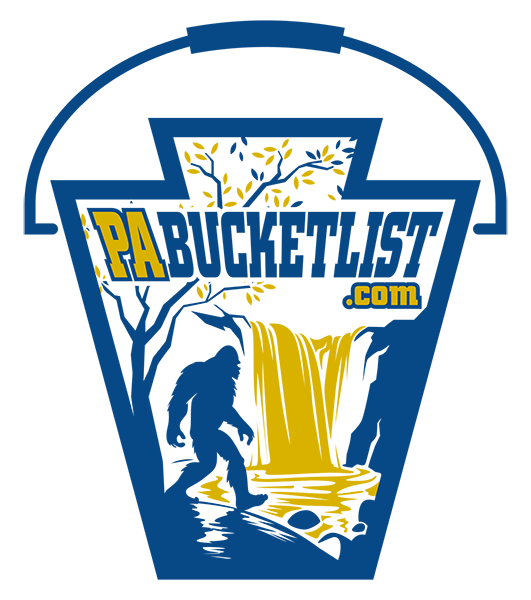 Pennsylvania's Best Travel Blog!